New Summer 2010 TV Shows
Rewind: A Look at Summer TV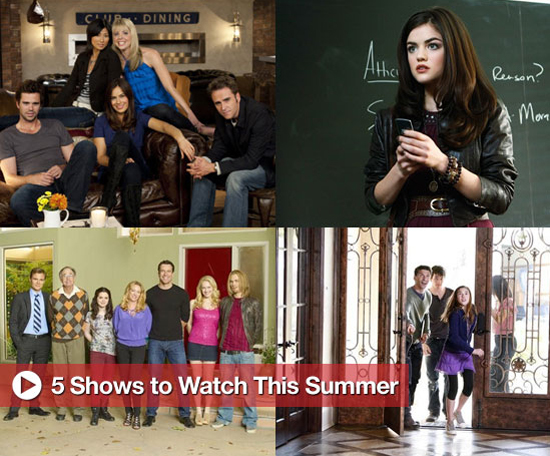 I'm already looking ahead to upcoming shows with my Fall TV Spotlight, but Summer TV is getting underway right now. Don't miss these newbie shows, and while you're at it, let me know what you think of Pretty Little Liars.
True Blood is almost back! We went over why to watch the show, but in case you need further reason, there are these six minisodes and a brand-new trailer.
Or if you'd rather give yourself a break from the tube this Summer, then check out these books that are being made into movies and TV shows — before they hit screens.
A whole new month means a slew of entertainment must haves to check out (including a few action rom-coms). Which June movie release do you most want to see?
Sex and the City 2 may be out in theaters, but the buzz is still going strong. You had split feelings on the film, but surprise — now's there's talk of a movie prequel!
Rose Byrne chatted with me about her new role in Get Him to the Greek with Russell Brand. Oh, and in case you didn't know already, Brand is hilarious in real life, too.
Tres and I went another round dissecting the latest Bachelorette episode, but in related news, have a good laugh over cinematic bachelorette parties gone awry.
I kicked off my latest Community group: the Summer Netflix Challenge. Community member RK2590 has joined already, have you?
The MTV Movie Awards are Sunday, and we've already seen Hollywood vet Les Grossman badger Taylor Lautner and Robert Pattinson about it. I can't wait!