New True Blood Season Three Teaser Poster VILF
Holla Back: New True Blood Poster!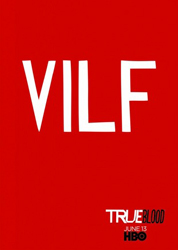 Oh, how they love to tease! HBO has just released this new poster for season three of True Blood, which premieres this Summer.
The first poster was similarly striking, but not as titillating as this "VILF" print, which recalls those "OMFG" Gossip Girl one-sheets. Tell me what you think in the comments (and if you need a little video peek of the show, just click here).
To see a larger version, just
.