New Vampire Diaries Promo For March 25 Episode "A Few Good Men"
Damon Gets Seductive in This Hot Vampire Diaries Promo!
When we got a peek at the photos from the March 25 episode of The Vampire Diaries, "A Few Good Men," I speculated that it looks like some kind of bachelor auction at the Mystic Grill, and I was right!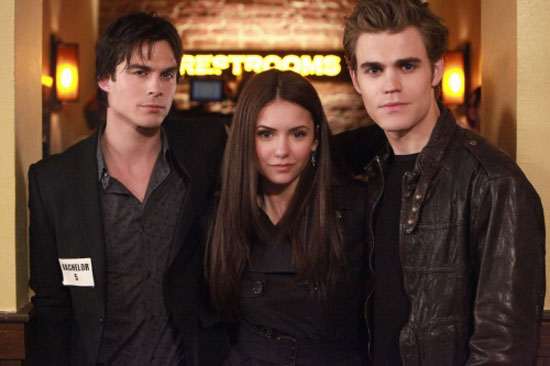 The show has a sexy new trailer spotlighting Virginia's most eligible vampire, Mr. Damon Salvatore. Of course he's being auctioned off: he's "total cougar bait," to quote Caroline. It also sets up a perfect opportunity for Damon (and us) to meet a new character, Kelly Donovan — played by The O.C. alum Melinda Clarke.
Watch the steamy clip when you
.
Photo courtesy of The CW