New Video Trailer of Robert Downey Jr., Scarlett Johansson, and Mickey Rourke in Iron Man 2
Buzz In: Who Is Your Favorite Onscreen Superhero?
I'm starting to get seriously excited for Iron Man 2. At last night's Oscars, Robert Downey Jr. name-dropped Tony Stark during his presentation with Tina Fey, and then during Jimmy Kimmel's aftershow, we got a peek at the latest trailer for the film. Boy, is it a good one.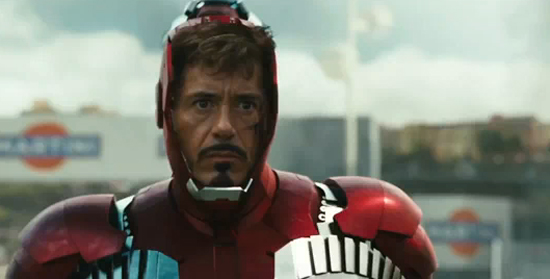 Whereas the earlier preview gave us a long look at Stark's nemesis, Whiplash, this new installment has more Scarlett Johansson (who, from the looks of it, may be a love interest for Stark!), Sam Rockwell, and tons of Iron Man-suited destructive clones. Oh, and it has the same quick one-liners, courtesy of Downey Jr.
In terms of onscreen superhero types, RDJ may just be my favorite actor to ever don spandex. Though I loved the most recent Batman, Christian Bale, and Tobey Maguire's Spider-Man, he has those guys beat in terms of entertainment and laughs. His Stark may not be as big as the Hulk, but he's got witticism for what he lacks in brawn.
Do you agree, or does another actor top your list? Perhaps you're a fan of Hugh Jackman's Wolverine or Ron Perlman's Hellboy. Tell me who you think is the best actor to step into superhero shoes, and then check out the new Iron Man 2 trailer, when you
.