The Newsroom Trailer
Watch the Preview For Aaron Sorkin's HBO Series The Newsroom
The West Wing lovers, rejoice — Aaron Sorkin is coming back to TV with another politically charged drama, but this time he's focusing on the lives of those who cover politics. In the first trailer for the HBO series The Newsroom, we meet Will McAvoy (Jeff Daniels), a TV journalist who's known for being vanilla ("the Jay Leno of news anchors," as a detractor says). When he breaks his neutral facade at a college Q&A and states some of his real, profanity-laced opinions, he and his TV team (which includes Dev Patel, Chris Messina, Emily Mortimer, and Alison Pill) have to regroup. The show will portray Will's struggle with being able to be honest at work — while still keeping viewers watching his prime-time show.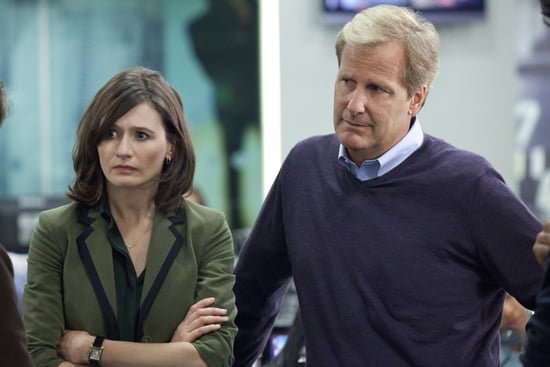 The combination of Sorkin's dialogue plus the cast (Jane Fonda even pops up) has already got me hooked from just the trailer, and I'm loving The Social Network-like way the credits are introduced. The show won't premiere until June, but I can't wait to see more footage. Watch the trailer and let me know what you think after the jump.
POPSUGAR, the #1 independent media and technology company for women. Where more than 75 million women go for original, inspirational content that feeds their passions and interests.