Nickelodeon Will Air Old '90s Episodes
Buzz In: What's Your Favorite '90s Nickelodeon Show?
If the term "SNICK" means anything to you, then you were probably spending your Saturday nights like I was back in the '90s: watching two straight hours of Nickelodeon goodness. I didn't draw the line with Clarissa Explains It All and Are You Afraid of the Dark either; I couldn't get enough of the network when I was growing up, from Doug to Salute Your Shorts and beyond.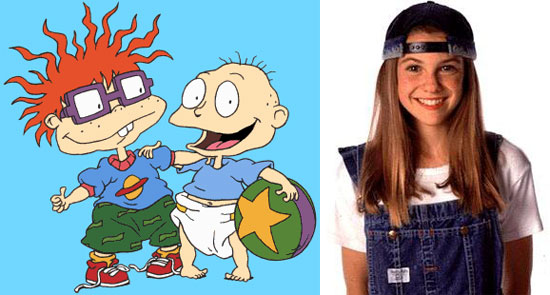 So imagine my excitement to hear that Nick is dusting off the old programs and putting them back on the air! This Fall, TeenNick will be showing repeats of classic '90s show in a new late-night block. I can't say whether the oldies will hold up for the new generation, but I'm willing to bet that I know a few people who will be setting their DVRs to record a few episodes of All That.
What about you — are you interested in seeing your favorite shows again? And what were your Nickelodeon must sees back in the day?