Nicki Minaj Joins American Idol
Nicki Minaj Is Idol's New Judge — Love It or Leave It?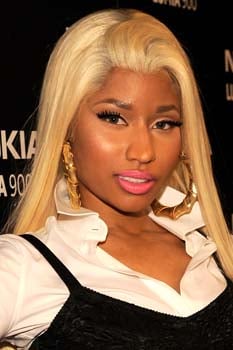 Nicki Minaj is in final talks to judge American Idol's season 12, along with fellow newcomer Mariah Carey. So far the two are the only ones confirmed for the new season, as veteran judge Randy Jackson is still up in the air about coming back to the judges' panel.
Though Minaj's name had recently been thrown in the ring, I'm still surprised to hear Idol producers went in this direction. Minaj was one of many, many people who were rumored for the role after previous judges Steven Tyler and Jennifer Lopez departed. While there are a number of singers I would have preferred to see as judges, Minaj is indisputably one of the most popular rappers today. The questions on my mind are: will the Idol audience be receptive to her as a judge, and will her legions of fans tune in to see her on the show? What do you think of her as a judge? Let us know below!