Nicole Kidman Signs On To Play The Wedding Doctor
Nicole Kidman Will Fix Your Fiancé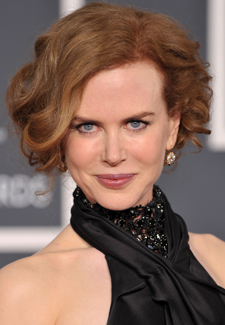 ...Or she'll steal him! Vulture is reporting that the Oscar winner has signed on for The Wedding Doctor. Kidman will play a relationship expert who helps engaged couples work out the kinks before they walk down the aisle. That is, until she pulls a Jennifer Lopez a la The Wedding Planner and decides that she'd make a better fit for one of her groom clients, beginning a fight to the finish with his bride-to-be.
Nicole Kidman in a catfight? This obviously isn't The Hours. While the film sounds like a fun idea (even if the concept is a bit stale), the last time the actress attempted light humor was the questionable remake of Bewitched. I'm glad to see her stretch herself, but it makes me wonder if she would be better off sticking to dramatic period pieces.
What do you think? Can Kidman find success with romantic comedies?