The Office Recap "Get the Girl"
The Office, "Get the Girl": Best Lines of the Night
In this week's episode of The Office, Andy travels down to Tallahassee to go after Erin. With Andy out, Nellie pops up out of nowhere and decides she wants Andy's job. Initially, I was just as annoyed as everyone in Scranton that she shows up, but I've got to be real and say that Nellie does have her moments in the performance reviews, especially when she puts Pam down for a nap and explains why she's just like Tinkerbell.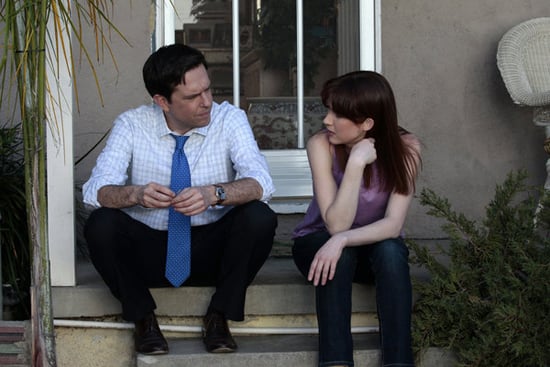 I'm so proud of Erin for standing up for herself, and equally proud of her for chasing after Andy and realizing he's the one. This week's episode is sweet and light, with a few laugh-out-loud moments to boot. Check out my favorite lines from "Get the Girl" after the jump.
"Jim, would you prefer a nature metaphor or a sexual metaphor?" — Robert California, getting ready to say something important about Darwinism
"Look at this place. Five rooms and I get to clean them all!" — Erin, on the benefits of her job
"My heart is my map. Turns out Tallahassee is about 200 miles inland, so I overshot a good amount. But still not bad for a heart map, right?" — Andy, on following his heart to Erin
"Touch me and I'll sue." — Creed, when Dwight is getting ready to stake his territory
"Where's the ring? Where's the ring, Lancelot?" — Irene's (Erin's boss) response to Andy's grand gesture
"I wouldn't let her manage a celery farm. Those who can't farm, farm celery." — Dwight, on just how much he trusts Nellie
What did you think of this week's episode? Was "Get the Girl" a win in your eyes? Share your thoughts below!