The Office Recap "Test the Store"
The Office, "Test the Store": Best Lines of the Night
In this week's episode of The Office, the Florida crew is putting the final touches on the Sabre store, and Dwight is in charge of the whole operation. This looks like his big chance to shine, so he puts on a big extravagant presentation to impress Nellie and become VP. Back in Scranton, Andy is embarrassed after getting a pretty humiliating injury, and Toby puts on a self-defense class to provide everyone with appropriate education.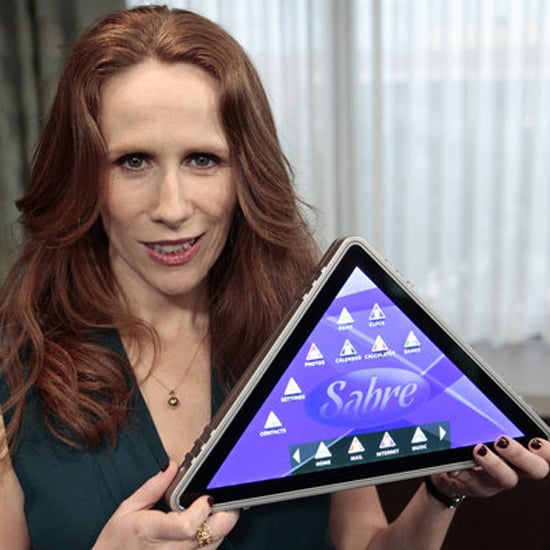 Tonight's episode of The Office may have been my favorite of season eight. Jim and Dwight were awesome supporting each other; I loved the quality Creed and Kevin action; and Erin building "hype" as a hipster was absolutely hysterical. But now that Dwight has landed this big promotion, I am really curious about how things are going to unfold. A few key plot developments that didn't feel too rushed, plus a ton of funny lines, allowed "Test the Store" to pass with flying colors. To hear a few of my favorite quotes from the episode, just keep reading.
"Speaking of pimples, let's release the bloggers!" — Dwight, on all those gross bloggers
"The black one. I never stood a chance." — Nellie, on which Spice Girl she auditioned for
"There's plenty for everyone! No need to stampede!" –Dwight, trying to get the crowd a little more riled up
"It's like my life is buffering!" — Kelly, on how long it's taking to get to the point of Andy's story
"Can I please leave? I have a rape flute." — Angela, on why she's not worried about being attacked