Once Upon a Time Season Two Finale Recap
What Did You Think of the Once Upon a Time Season Finale?
The second chapter of Once Upon a Time's fairy tale has come to an end, setting up a whole new direction for season three. The episode isn't exactly wall-to-wall action (I think I actually like last week's better, what with Neal disappearing into the portal and all), but the final moments are definitely exciting. I couldn't muster up that much emotion about the possibility of Storybrooke being demolished since we all knew that wasn't going to happen, but seeing Henry get snatched is pretty upsetting — and gave me some serious flashbacks to Walt's kidnapping on Lost.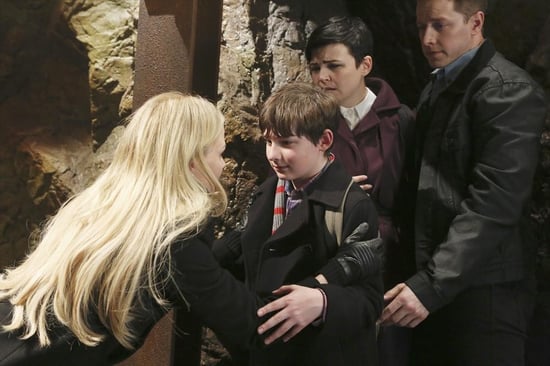 The twist on the Peter Pan story is interesting to say the least: is he actually a creepy villain in this story, or is he just shrouded in mystery? And what does he want with Henry? And how will Emma and company get back to the Enchanted Forest to save Neal? There's a lot to chew on — what did you think of the finale?