ABC's fairy tale series Once Upon a Time is getting a spinoff with Alice in Wonderland-themed drama Once Upon a Time in Wonderland, which premieres tonight. With Alice in the spotlight, we're taking a trip to a new kind of Wonderland, with a CGI White Rabbit voiced by John Lithgow and a touch of that Once Upon a Time magic. I've checked out the pilot episode to let you know how it compares to the original and if this spinoff is worth investing your time in.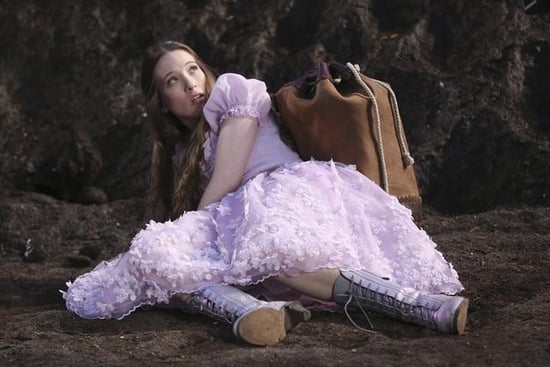 What it's about: Alice (Sophie Lowe) is all grown up and trying to prove to the board of a mental institution that she's not crazy (turns out that babbling about another land with smoking caterpillars and a Cheshire cat is kind of weird- sounding). Through flashbacks, we learn that Alice had also met a genie named Cyrus in Wonderland, whom she fell in love with — and thought had died. When the Knave of Hearts (Michael Socha) tells her he's alive, she travels back to Wonderland with him and the White Rabbit to try to save Cyrus.
Where it works: In contrast to Once Upon a Time, this series focuses on just Alice's story, which is refreshing. Lowe is also a butt-kicking Alice, which I like.
Where it doesn't: The CGI White Rabbit is too ridiculous looking to take seriously, even with Lithgow's voice coming out of it.
You might like this show if: You love Once Upon a Time, but think there are too many characters to follow.
When it's on: Thursdays at 8 p.m. on ABC
Watch a preview for Once Upon a Time in Wonderland after the jump.