When Does One Day At a Time Season 4 Premiere?
We're Back, Baby! Here's When One Day at a Time Season 4 Premieres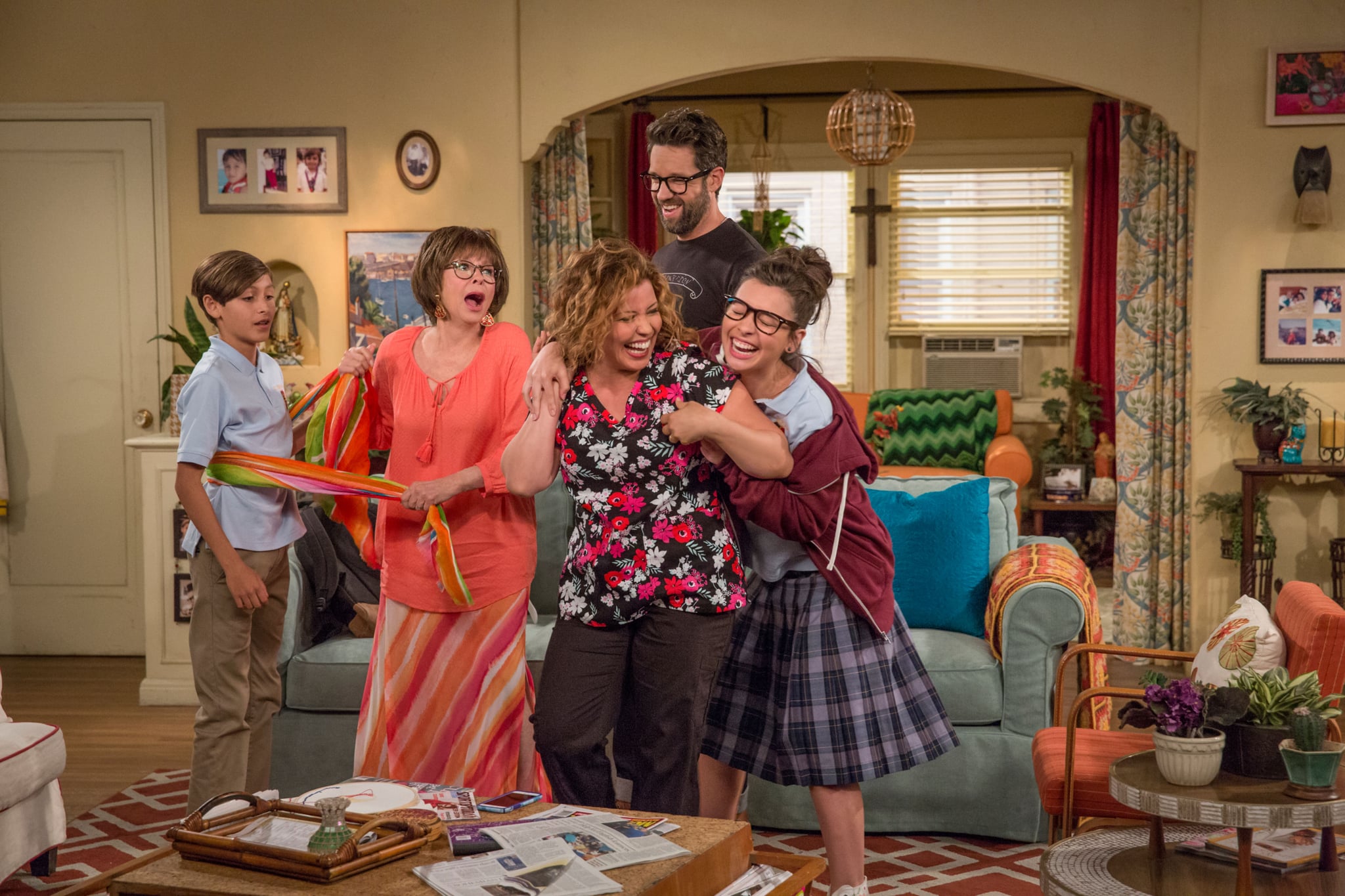 We hope you're ready to dance, because we have some great news, One Day at a Time fans! Two months after CBS-owned cable network Pop TV picked up the series for a fourth season, showrunner Gloria Calderón Kellett revealed when all-new episodes will drop. "WE FINALLY HAVE OUR 2020 SHOW DATES FOR SEASON 4 of @OneDayAtATime!" she tweeted on Sept. 14. According to Kellett's announcement, the upcoming installment will run from Jan. 28 to May 12, 2020.
The big news comes six months after Netflix canceled the modern-day remake of the classic Norman Lear series. Thankfully, Pop TV swooped in to save the well-loved TV show for a 13-episode season. This is the first time a broadcast network has rescued a canceled streaming series, and it's great news for fans who campaigned for a network to pick up the series. The series stars Justina Machado as Penelope, the newly divorced matriarch of a Cuban-American family living in the same house with her activist daughter, Elena (Isabella Gomez); her teen son, Alex (Marcel Ruiz); and her fabulously traditional mother, Lydia (played by EGOT winner Rita Moreno). The cast also includes good friend/landlord Schneider (Todd Grinnell) and Penelope's boss Dr. Berkowitz (Stephen Tobolowsky).
WE FINALLY HAVE OUR 2020 SHOW DATES FOR SEASON 4 of @OneDayAtATime ! Plan accordingly.

1/28, 2/4, 2/11, 2/25, 3/3, 3/10, 3/24, 3/31, 4/7, 4/21, 4/28, 5/5, 5/12.

SO EXCITED!!

— Gloria Calderón Kellett (@everythingloria) September 14, 2019
ODaaT ended its third season with Penelope's graduation from nursing school, a newly sober Schneider, and Lydia and Dr. Berkowitz flying to Cuba to scatter Lydia's late husband's ashes at sea. According to Deadline, the fourth season will continue along these storylines and feature Elena talking about college, Penelope becoming a nurse practitioner, Victor being newly married, and Lydia left in Cuba.
"One of the things about Pop that made it really exciting for us they made it very clear that they wanted to keep making the show we want to make; that's all you want to hear as a creator," Kellett told Deadline. "We have this type of storytelling in a Norman Lear fashion, we love telling it about this family, especially right now when the Latinx community is still pretty vilified in the press by the administration, so to be able to put something forward that is positive and hopeful about a Latin immigrant family doing right in America seems important. We are really honored and thrilled to be able to do it and so grateful to Pop and to Sony for allowing us to continue to tell this important story."