Oprah Winfrey, Meryl Streep, Sandra Bullock to Star in Michael Patrick King's New Movie 2010-10-22 14:30:33
Streep, Bullock, Winfrey Join Forces For Michael Patrick King
Director Michael Patrick King has spent the past few years working on the Sex and the City movies, but he's managed to pull together an even more unstoppable female cast for his next film. He'll write and direct a comedy starring Meryl Streep, Sandra Bullock, and Oprah Winfrey that takes us inside the wide world of a home shopping network. The best part is that King will tailor the script to each of the women. He said,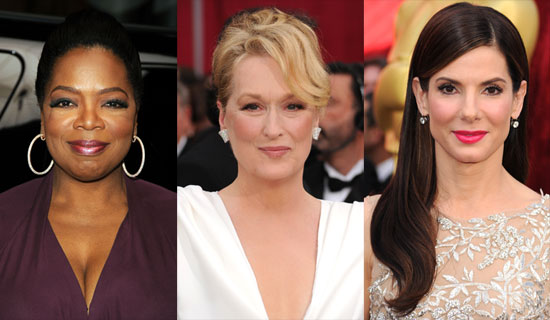 I came up with the idea of writing for Meryl, Sandy and Oprah, and it became so specific to them that I wanted to be sure I had interest from these ladies. I put it in front of each of them and they all said yes. To have access to these women, tell them this story and hear yes was almost like a Greek mythological journey, with me going from one goddess to the next. It was humbling. They're all unique, and the idea of writing parts that three strong women will play is such a challenge. Their body of work is beyond reproach. It's also appealing to craft a character for Oprah to come back and play that's not Oprah.
This news has me psyched for a few reasons. First: the cast is obviously unbeatable. Secondly, if you've seen the most recent season of Big Love, then you know that home shopping is actually kind of an untapped resource for hilarious hijinks. Third, Oprah being funny? Where do I sign?