Oprah Winfrey to Move Into Primetime With New Show Oprah's Next Chapter on OWN 2010-04-08 11:30:24
Oprah's Here to Stay! Will You Keep Watching?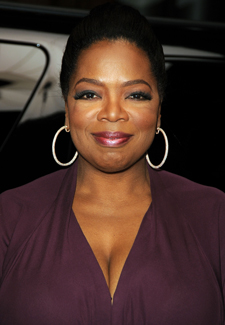 You didn't think she'd actually go so soon, did you? Oprah may be hanging up her hat on daytime TV, but today she announced that she'll soon be appearing in the evenings via her channel, OWN.
In a one-hour series titled Oprah's Next Chapter, fans will get to follow the talk show queen as she travels across the globe to interview people of note. The show is set to air two to three times a week starting in late 2011 — shortly after she says goodbye to her long-running program.
Part of the reason I don't regularly watch Oprah now is because it airs during the day. Switching to later hours would help that convenience factor, but then again, I'm not sure I'd pass up watching, say, Parks and Recreation when choosing how to spend my evenings. How about you?