The Originals Recap For "Bloodletting"
How The Vampire Diaries Gang Would React to The Originals Episode 7
The crossover has begun! The Originals welcome, er, tolerate Tyler on this week's episode when he turns out to be the one who has were-napped Hayley. All right, they don't really even tolerate him, but can you blame them? He and Hayley may have a past, but he really sticks his snout where it doesn't belong. Meanwhile, Davina finds a friend in Josh, who has the best line of the night: "I'm a gay club kid who died and came back as a vampire. Normal is kind of relative."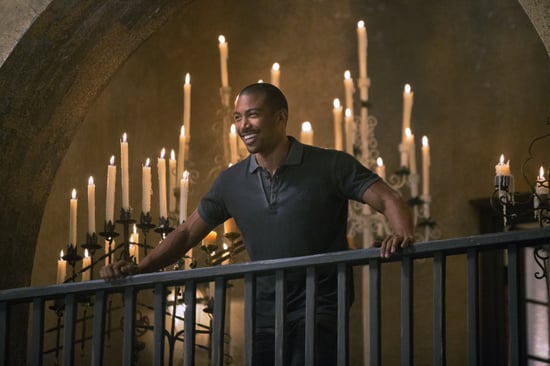 The Originals is really starting to hit its stride. Tyler's presence is exciting, but he's a bit of a nuisance. (I know, I can't believe I said it either.) The real drama is happening between the Mikaelson family and Marcel. New alliances are forming, and I am curious to see where all the chips fall. Before they all show up in New Orleans, let's check in with The Vampire Diaries characters to see how they would react to "Bloodletting" after the jump.
When Klaus Snaps That Girl's Neck

There's a chance I've been watching too much vampire-related programming, but seeing Klaus stealthily swoop in and dominate Fight Night is pretty hot. What's Fight Night, you ask? It's Marcel's version of Fight Club, except his minions are fighting for a daylight ring. Welcome to the underbelly of New Orleans.
When Tyler Shows Up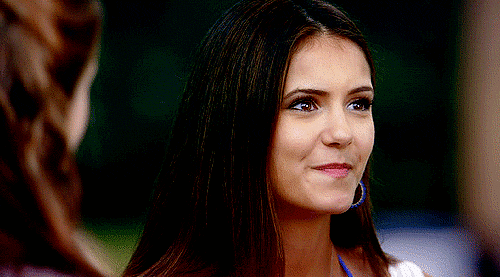 It has begun! Tyler is revealed to be Hayley's kidnapper, and to be honest I'm really not at all concerned about her; I'm just pumped he's here.
. . . And When He Lets Dwayne Feed on Hayley

Maybe I spoke too soon. We see a side of Tyler this week that we've never seen before. Not only does he turn Dwayne into a hybrid from Hayley's fetus's blood, he lets him feed on her while she's screaming. She may be a werewolf, but she's still a pregnant lady, and that's messed up! It's especially dumb because Dwayne winds up dead, and then the whole creepy exercise is for nothing.
When Elijah Turns Up to Save Hayley

I mean, she kind of rescues herself, but he does show up just in time to give her a hug. I'm totally rooting for this romance between Hayley and Elijah. Would it be complicated? Sure, but Elijah would make a much better father than Klaus, and he seems to genuinely care for Hayley.
When Marcel Shows Rebekah His Plans For Their Home

Did The Originals just steal the intro to 1992's Housesitter? Maybe, but it's OK because this is just too cute. I've been wondering if Marcel is really in love with Rebekah or if he's just hoping for a few hookups. It's clear from this episode that not only does he love her, he had wanted to spend eternity with her in a giant castle that he had built for her. If there's anything that can make Rebekah turn her back on her family, I think this is it.
When Klaus Bites Elijah

Rude! For relying on his family so much, Klaus actually shows them zero respect. As a hybrid, Klaus's bite is fatal to vampires. However, Elijah insists that it's nothing more than a nuisance. Let's hope so.
When Tyler Tells Marcel About Hayley and Klaus's Baby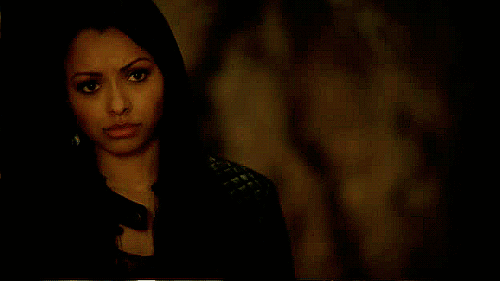 "It'll be the end of the vampire species"? That's a little heavy-handed, Tyler. His confession to Marcel does make me think, though. I had initially figured I'd been rooting for Klaus. Evil as he may be, The Originals is his show. Since the beginning of the season, however, my alliances have shifted. Klaus is dead sexy, but he's a jerk. I'm glad Tyler is on team Marcel, and I hope Rebekah gets the happy ending she (kind of, not really) deserves.
What did you think of the episode? Will Davina and Josh stay BFFs, and will Rebekah, Marcel, and Tyler succeed in taking down Klaus?