The Originals Recap of "Girl in New Orleans"
How The Vampire Diaries Gang Would React to The Originals Episode 4
This week's episode of The Originals comes out swinging, and quite a bit comes to light. The title "Girl in New Orleans" refers to Davina, that crazy cooped-up witch Marcel's been keeping trapped in an attic. He lets her out for a while this week to survey one of New Orleans' many musical events, where she runs into a boy she used to have a crush on — you know, back when she was a normal girl who went to school and such. Meanwhile, Hayley goes to the special clinic where you go to get your werewolf-vampire baby checked out and gets more than she bargained for.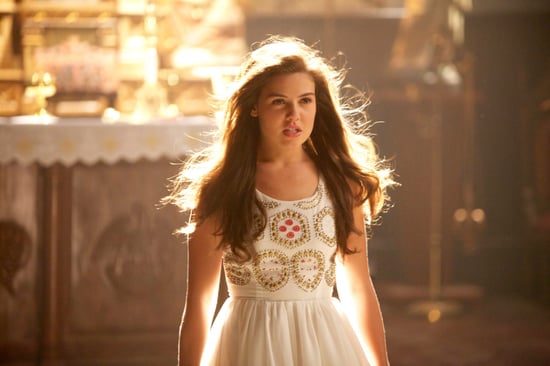 This episode is also a biggie because we get let in on one of the season's most intriguing mysteries. Apparently, there was a big massacre at the local church, but what would compel a young priest-in-training to kill all his seminary peers, and what does it have to do with the vampire scene? Let's talk about this, with a little help from our friends from The Vampire Diaries.
When Cami Suggests Klaus See a Therapist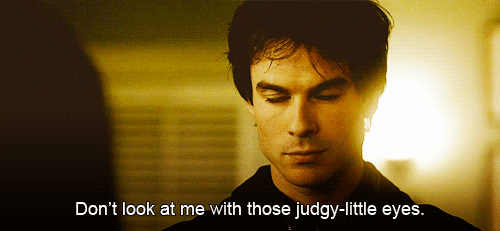 Klaus asks Cami if she thinks he's evil, and she responds by saying what we're all thinking: "I think you have unstable personal relationships, stress-related paranoia, chronic fear of abandonment." Harsh but true. Still, would we want Klaus any other way? Of course not! It's his deeply rooted psychotic issues that make him the lovable vampire he is.
When Davina Makes Marcel's Blood Boil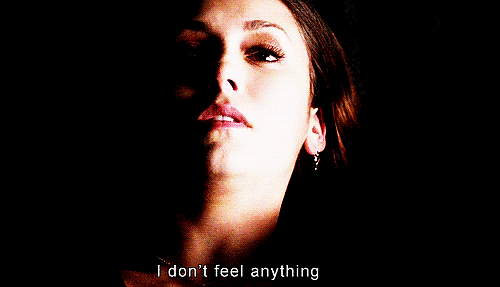 The idea that she can make someone's blood boil is revolting, but wouldn't that mean instant death? And do vampires even feel that sort of stuff? I'm not so sure about this power.
When Hayley Heads in to See the "Doctor"

This is the part in the horror movie where I scream at the screen, "TURN AROUND, WOMAN!" The unfortunate truth is that Hayley can't trust anyone. Elijah is the only Original with a real pure heart, and he's locked up with a stake through his heart. She can count on Rebekah to protect her for now, but if I were her, I wouldn't leave the house.
Get the rest after the jump.
When Rebekah Says Shutters Are Her Life's Passion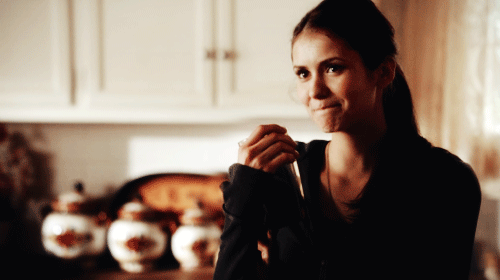 Hilarious, Rebekah, simply hilarious.
When They Show the Church Massacre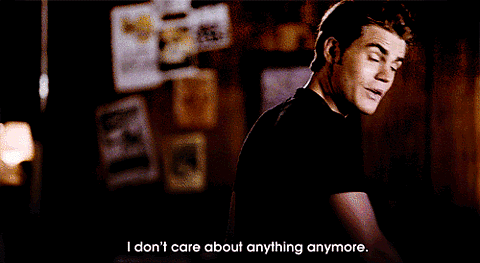 Did I sit on the remote? Am I watching American Horror Story? What is happening?
When Rebekah Finally Sees Elijah

I just love him so much! In a show full of selfish, twisted vampires and other creatures, Elijah remains a beacon of love and stability. Please let him live through the season.
When Hayley Escapes From the Clinic

You go, girl! Thank goodness Hayley has some butt-kicking skills, even with a were-bun in the oven. Did you see the way she stabs that traitor of a doctor with her own poison? Classic Hayley.
When Tim Plays the Violin in the Murder Church

There's nothing creepy about this at all.
When Rebekah Realizes Hayley's Own Baby Heals Her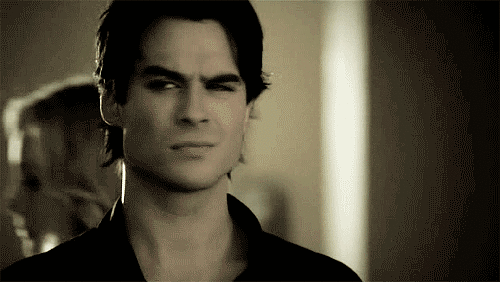 Mind: blown! In case you missed it, Klaus's blood heals Hayley, but since Hayley is growing Klaus's baby inside her, she healed herself. That's some next-level stuff, people.
When Klaus Compels Cami to Forget About Looking For Her Brother's Demons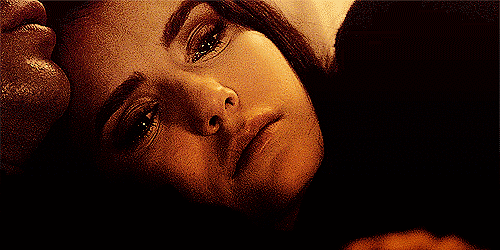 Turns out the young priest who killed everyone is/was Cami's twin brother. She wants to get to the bottom of why he would commit such a horrendous act without showing any warning signs of instability, but Klaus makes her forget all about her intentions. With tears running down his cheeks, he tells her to move on. I did not expect such a genuine moment from Klaus! Who knew he had a heart in there?
What did you think — will Davina remain loyal to Klaus after he nearly kills her crush?