The Originals Recap For "The River in Reverse"
How the Vampire Diaries Gang Would React to The Originals Episode 8
The Mikaelson family turmoil comes to a rolling boil this week on The Originals. It's a productive week for the New Orleans gang, and while Rebekah plots and Marcel winds up with a room full of dead vampires, Elijah is fighting hallucinations caused by Klaus's poisonous bite. Holed up in a shack in the woods, he's got Hayley on hand as a nurse. It would actually be quaint, if someone wasn't stalking them and Elijah wasn't having dreams about another girl.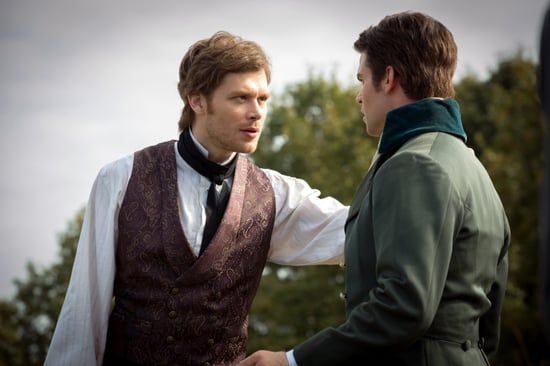 I am happy to see some changes in the Mikaelson family dynamic this week, as Rebekah finally takes a stand against Klaus. Even though everyone ends up mad at each other, I think the trio of siblings makes some real emotional progress! How would the folks from The Vampire Diaries react to "The River in Reverse"? Let's take a look after the jump.
When Rebekah Snaps Tyler's Neck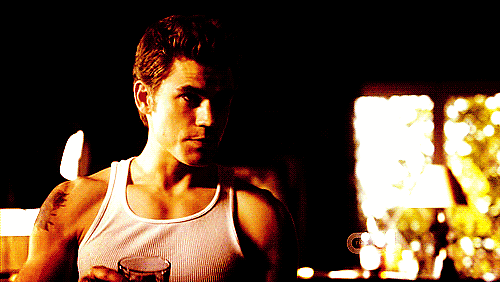 Listen, I'm not too upset about this, because Tyler's not actually dead. This is a recurring problem I have with The Originals. Who cares who daggers who or if someone gets their neck snapped? No one actually dies; they're just temporarily out of the game. Maybe this is morbid, but I would appreciate a major death or two just to keep us on our toes.
When Cami Analyzes Klaus

Obviously Cami is completely right about Klaus's messed-up emotional state, but we don't need to hear it. And more importantly, Klaus doesn't need to hear it. Just let him keep being his bad self!
When Rebekah Stands Up to Klaus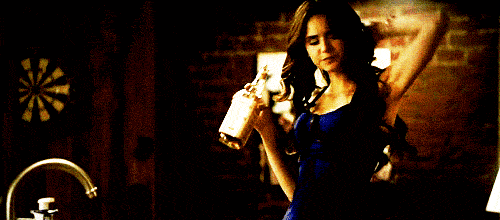 You go, Rebekah! This is such a loaded scene. I was proud of Rebekah for working up the courage to stand up to her bully of a brother and confident that she might not be instantaneously killed, because she finally has an army at her side, courtesy of Marcel.
When the Vampires Descend on Klaus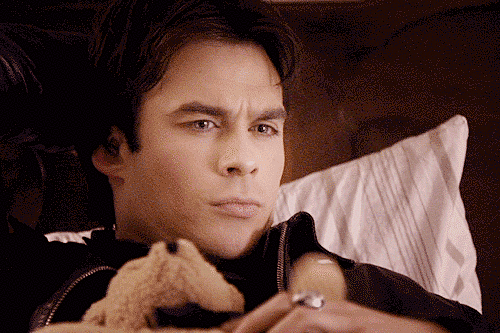 Yeah, OK, like Klaus is going to die. Good luck with that.
Then When Rebekah Wimps Out

She gets so close to freedom! I'm not sure if the fact that she can't follow through with daggering her brother makes me like Rebekah more or less. After all these years, her humanity is still intact. It's a shame that it's getting in the way of her killing the one person who actually deserves to die.
When Klaus Cries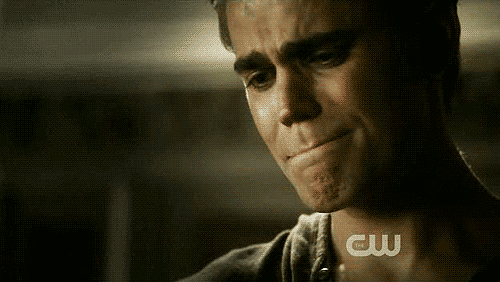 He's being a total jerk lately (OK, always and forever), but Klaus cries when confronting his siblings, and I'm sorry but I simply can't take the tears. They really hurt him! Plus when you hear it from his side, you can't help but see that his points kind of have some merit.
When Cami Finds the Old Picture of Klaus and Marcel

Girl, let this one go.
Anything Having to Do With Hayley's Swamp Stalker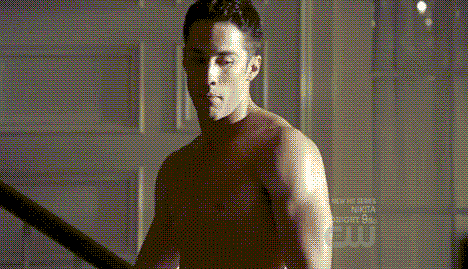 The last thing this show needs is more characters and plotlines. Shut it down.