The Originals Recap of "Sinners and Saints"
How The Vampire Diaries Gang Would React to The Originals Episode 5
Lots of questions get answered on this week's crazy episode of The Originals, and we're dissecting everything that happens with the help of The Vampire Diaries crew! This week, we head down to the bayou to find some savagely slaughtered witches and a lot of the season's mysterious puzzle pieces are put together. Mainly, the truth about last week's church murders is revealed and we find out why Davina is so tight with Marcel. There's not a ton of Klaus or Rebekah this week, but we learn a whole bunch about the witches of New Orleans and a bloody ceremony called The Harvest.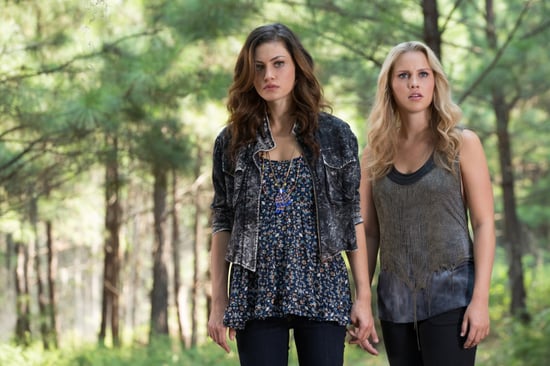 Last week's episode was so good that I'm not surprised this one doesn't quite measure up. I wish the writers had kept some of the mysteries going longer. I was willing to get invested! Instead, we've just got one big problem on our hands, and her name is Davina. Oh, and did I mention Elijah is back in full? I'll let Damon, Elena, and co. explain everything.
When Davina Brings Elijah Back to Life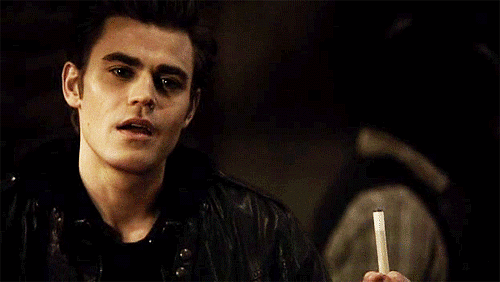 Let's face it, one more episode with Elijah in his coffin and I may have given up on The Originals. This week, Davina frees him, and they get a little one-on-one time to chitchat about how Davina wound up locked away in a church attic. I'm not sure why she trusts Elijah with such important information, but I'll go with it.
When Davina Says She Has to Die

When Davina first says this, I'm cool with it. She hasn't really done anything yet that makes me like her, besides wake Elijah from eternal rest. To my own dismay, I get a little more sympathetic toward the sad little witch by the end of the episode.
See more after the jump.
When Marcel Hooks Up With Sophie

Calm down, it was in a flashback! Those New Orleans folks have been traveling in the same circle for far too long. The admission does make me curious about which other characters' romantic pasts we have yet to hear about.
When Klaus Realizes the Witches Cursed Sean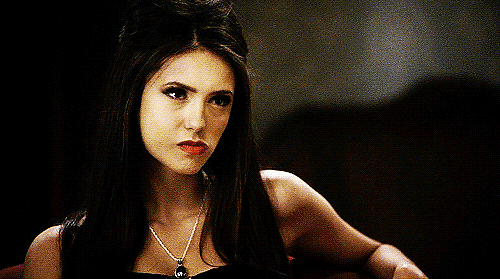 Those darn witches! Sean murdering his whole class of priests-in-training seemed like such a huge mystery, I figured it would take at least a few weeks to solve it. Instead, we get to the bottom of this one straight away. Turns out the witches needed to distract the Father Kieran from their harvest ceremony, so they put a curse on Sean. Will Klaus ever tell Cami?
When They Come Across the Dead Witches

Um, they said "dead," not decapitated and dismembered. Those dead bodies are gross, and I did not sign up for this.
When Marcel Saves Davina at The Harvest

The Harvest seems like a perfectly tame ritual, until the head witch starts slaughtering the four chosen girls. Seriously, there's blood everywhere. We finally see why Davina is so indebted to Marcel when he swoops in and saves her from becoming the final sacrifice. Supposedly the four witches would come back to life after all their throats are slit, but Davina's not really feeling testing out that theory. This is totally understandable, but it also means she's enemy No. 1 for the witches.
When Marcel Calls Klaus a "Little B*tch"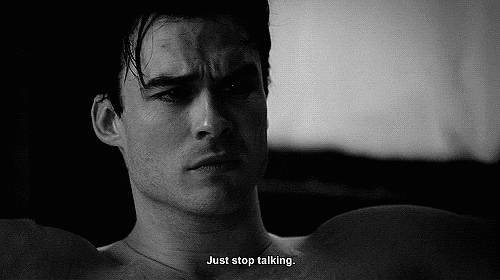 Oh, them is fighting words. Klaus is looking worse and worse these days. We've been getting so many history lessons on how New Orleans came to be, and he seems like he just road-tripped down to the bayou and disturbed the peace. He's lucky Elijah steps in to save his hide.
When Rebekah Sees Elijah

Aw, Rebekah loves her brother! But enough about that. What is that moment between Hayley and Elijah out on the balcony? Is that sexual tension I spy? I'm talking about the second before she slaps him in the face, obviously. Is Elijah going to hook up with his brother's baby mama? Does Elijah even do that?