The Originals TV Show Review
Pilot Scoop: The Originals
One of The CW's hottest shows, The Vampire Diaries, has gotten big enough to spawn its own spinoff, The Originals, which debuts tonight. If you're a loyal TVD fan, then you've pretty much already seen the pilot, since it aired as a Vampire Diaries episode last Spring (and you were intrigued). However, this week, a slightly tweaked version of that pilot episode will air, and since I've checked it out, I'm letting you know what's different and whether I think the show is a must-see addition to your DVR lineup.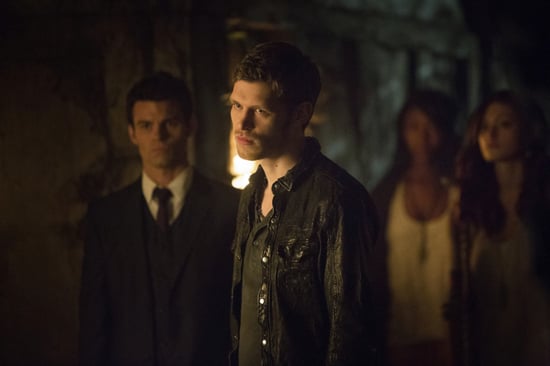 What it's about: TVD baddie Klaus (Joseph Morgan) relocates to his old stomping grounds, New Orleans, and reunites with his former protégé Marcel (Charles Michael Davis), who's now the self-appointed vampire king of the French Quarter. Klaus knows he can't trust Marcel or the witches who dwell there, but aside from the power struggle, Klaus's siblings Elijah (Daniel Gillies) and Rebekah (Claire Holt) also join Klaus in Louisiana for some much-needed family bonding. And if you're wondering how the pilot is different from the episode that aired, the main things to note are that human character Camille (Leah Pipes) is introduced, and there's a new ending in which we meet a mysterious young girl, Davina (Danielle Campbell), who exhibits some deadly powers.
Where it works: Klaus has been a fan favorite for a long time, having terrorized the Mystic Falls gang for the past three seasons, so it makes sense that he's getting his own series. He has the charisma to carry a show, and it's also really fun that the show is set in New Orleans, since the pilot utilizes the music, colors, and atmosphere of the grand old city.
Where it doesn't: Phoebe Tonkin's character Hayley is annoying on The Vampire Diaries, and she's annoying here, too. She unfortunately plays a big part in Klaus's life in The Originals, and I'm not looking forward to how that storyline will play out.
You might like this show if: You've always loved Klaus on The Vampire Diaries.
When it's on: Tuesdays at 8 p.m. on The CW*
Watch a preview for The Originals after the jump.
*The Originals will premiere on Thursday, October 3, at 9 p.m.