Orlando Bloom to Star in The Good Doctor 2010-02-02 11:30:40
Orlando Bloom Wants to Play Doctor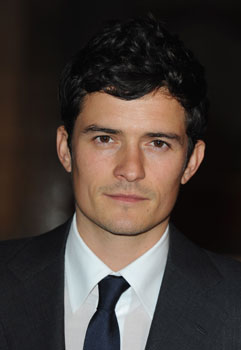 When I checked out Sympathy For Delicious at Sundance, I got a little worried that Orlando Bloom has been making the wrong career choices — though his acting is fine in the movie, his character is pretty one-dimensional. That's why I'm excited to hear that his next role sounds like something he can really sink his teeth into.
Bloom is attached to produce and star in The Good Doctor, an indie drama that's being described as "a Hitchcockian thriller." Before you start fantasizing about a mini McDreamy, here's a taste of the plot: Bloom plays a doctor who's desperate to impress his colleagues and get a little attention. When a teenage patient develops a crush on him, Bloom messes with her meds so she'll have to stay under his care (as a means to keep his self esteem on the up and up). Sounds like a lawsuit waiting to happen.
I'm really excited to see what Bloom can do with the role, especially since it'll be his first thriller. He's also got a solid group of supporting castmates lined up: Taraji P. Henson, J.K. Simmons, and Michael Pena are all in negotiations.
Are you interested in seeing Bloom in something new or are you still hoping he'll change his mind about Pirates of the Caribbean 4?