In case you somehow missed it, Tatiana Maslany won the best actress Emmy [1] for her work on Orphan Black [2]. Before the triumphant night, she was long overdue for an actual win, and we're giving a brief overview explaining why. It goes without saying that we're still as mystified and obsessed as ever with Sarah Manning and her seemingly endless circle of clones. If you're a fan of the show, you're familiar with the confusion of constantly trying to keep up with Tatiana Maslany's chameleon-like performance. Let's talk about all the layers of brilliance.

First, there's Beth Childs.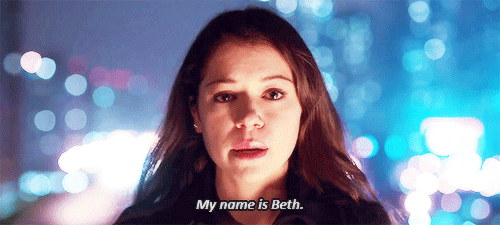 And Sarah Manning.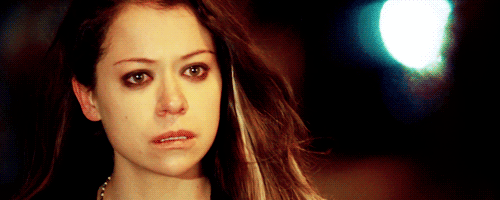 Sarah's kind of edgy.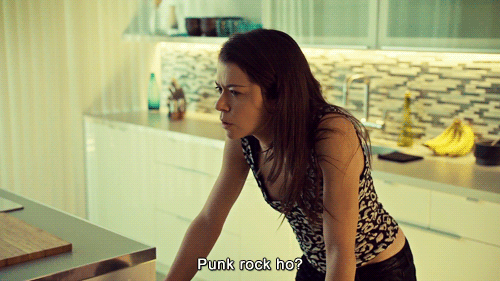 And here's Rachel Duncan.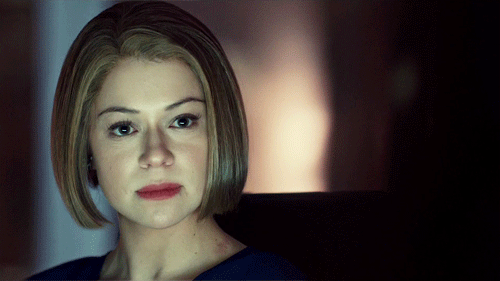 And Helena.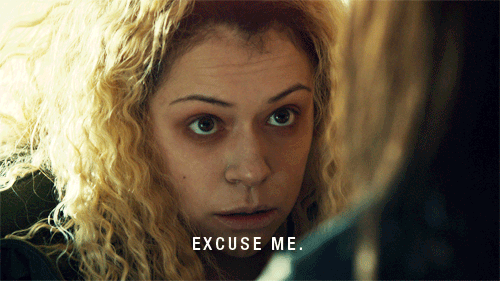 She's special.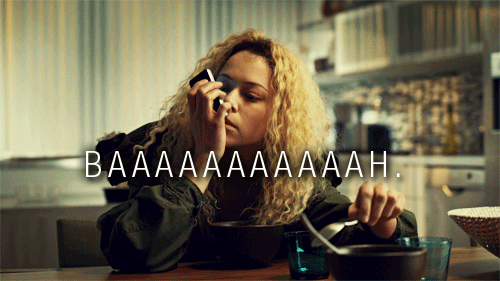 And Cosima.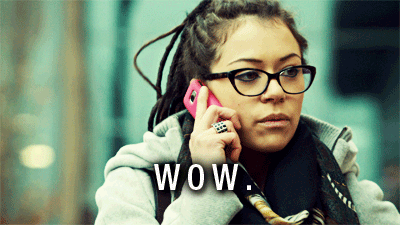 She's supersmart and doesn't take any nonsense from anyone.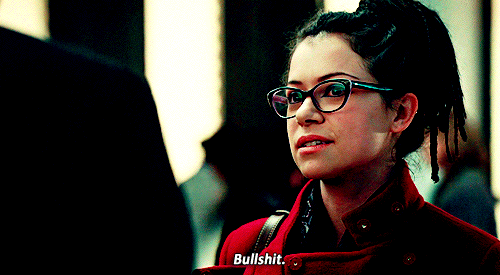 And Alison.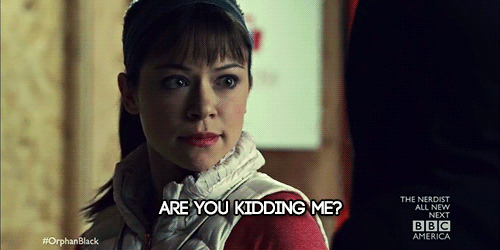 There's also Katja Obinger, Jennifer Fitzsimmons, and three additional clones we never even meet.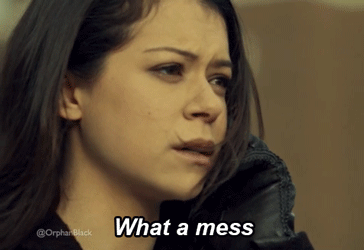 And we haven't even gotten to Tony yet.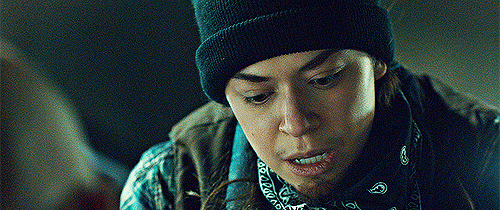 Yeah, Tony.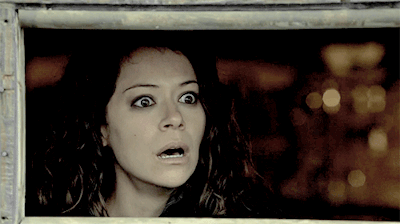 The fun doesn't stop there, though. There are levels.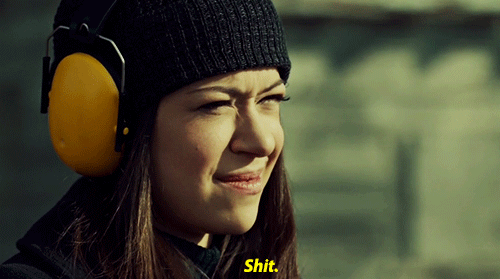 Sarah Manning becomes Beth Childs after she kills herself.
While she's Beth, she disguises herself as Katja.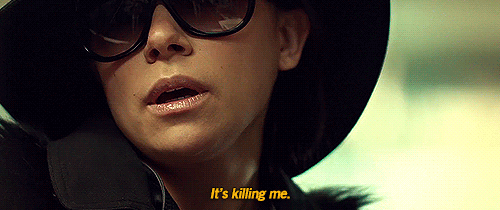 Here's Cosima asking Sarah if she's being Beth.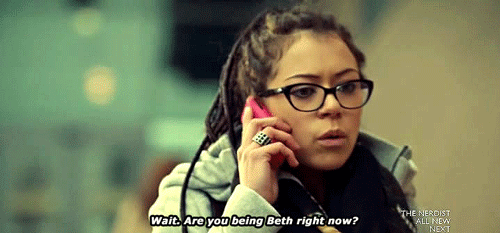 Here's Rachel Telling Off Sarah, Who's Disguised as Cosima.
Then there's the time Helena pretends to be Sarah.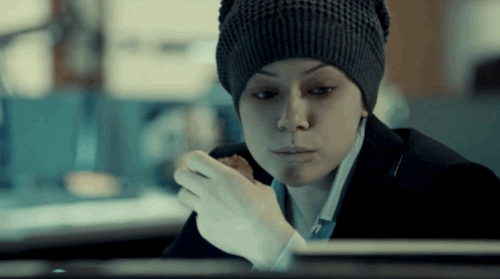 Here's Sarah dressing up as Alison, because Alison's passed out.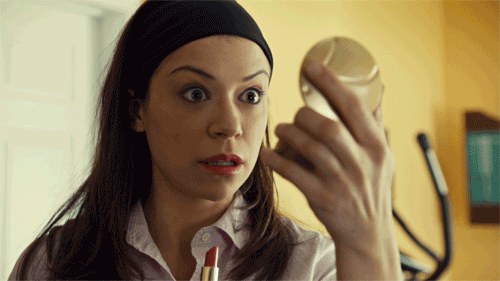 Here's Sarah dressed as Alison while trying to get Alison to pull herself together.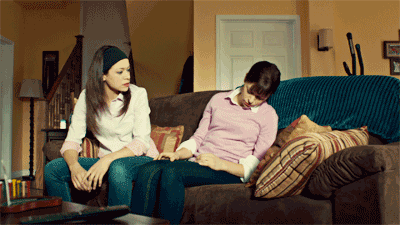 And the time Sarah poses as Cosima.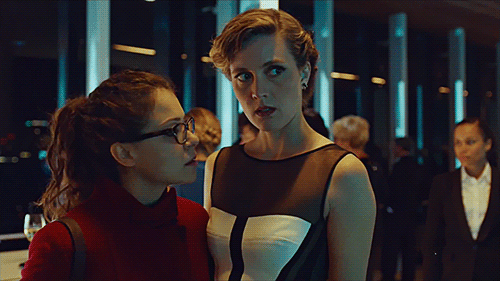 AND that other time when Sarah disguises herself as Rachel!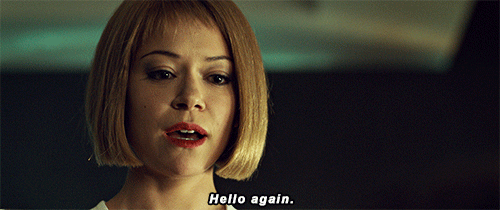 Here's Helena cuddling up to Sarah.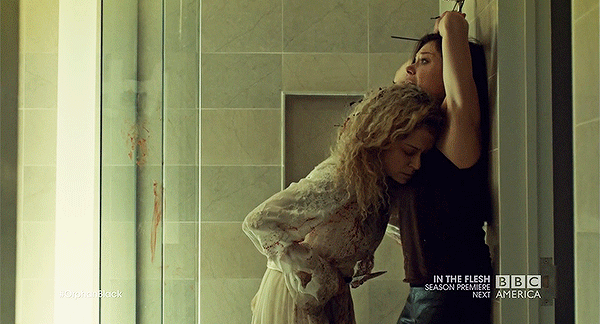 Has your head exploded yet? Go, Tatiana, go!