Orphan Black Season 1 Review
Why You Need to Start Watching Orphan Black Immediately
Are you spending your Summer watching everything you can on Netflix? Well, how about a fresh new show to add to your roster? Orphan Black is a show on BBC America that is quickly gaining buzz, and it's well deserved. The show follows the path of Sarah (Tatiana Maslany), a drug addict who's never quite gotten her life together. Sarah encounters a woman named Beth in a New York train station who looks remarkably like her; it's uncanny. Before Sarah can approach her to get answers, however, the woman throws herself in front of a train. Sarah's first thought is to steal the dead woman's identity, but as she tries to become Beth, she uncovers a terrible secret. Sarah soon finds herself deep in a conspiracy from which she cannot escape. If that's not enough to reel you in, then allow me to give you a couple more reasons to check it out.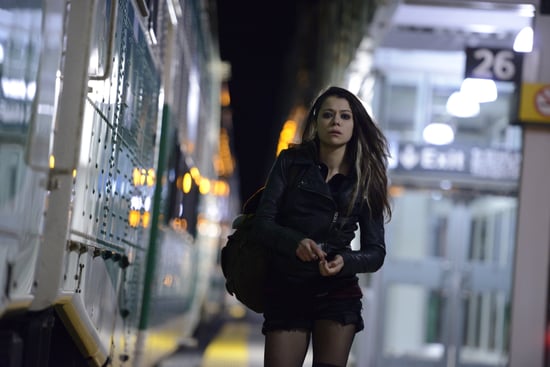 Tatiana Maslany is an amazing actress. Without spoiling too much, Maslany plays at least six different characters (there will likely be more), and every single one is flawlessly developed and completely unique. She'll sometimes have two or three versions of herself in the same scene. That's some serious chameleon action right there.
The show is expertly written. All of the episodes bleed effortlessly from one into the other, slowly revealing more and more of the massive conspiracy. Also, the action sequences and story arcs constantly keep me at the edge of my, er, couch cushion. And the cliffhangers! After every episode ends, I feel like I need to watch the next one immediately.
The storyline is fantastic and compelling. Sure, we've seen the whole identity-crisis story before. Orphan Black is different because it has an added layer of conspiracy/danger. Not only is Sarah trying to convince everyone that she's Beth, but she's also trying to figure out why Beth looks like her, and why people are trying to kill her.
All the characters are brilliant. There are six different characters played by Maslany that are all magical in their own ways, but there are also a lot of other great characters. Sarah's sidekick Felix provides great comedic relief and always finds himself in the wrong place at the wrong time. Vic, Sarah's ex, is the burnout everyone pretty much wants dead. Paul, Beth's boyfriend, provides us with plenty of eye candy, and the list goes on.
Are you excited yet? You can head to BBC America's website to find out where to watch it On Demand. Be prepared to binge-watch all 10 episodes in about a day.