Oscar Ballot 2013
Fill Out Our Oscar Ballot For a Chance to Win $1,000 and an iPad!
Award season has been leading up to this . . . the Oscars! The 2013 Oscars are just around the corner, but before the awards are passed out on Feb. 24, we're giving you a chance to predict the winners. The film-savvy participant who makes the most correct guesses could win $1,000 and an iPad!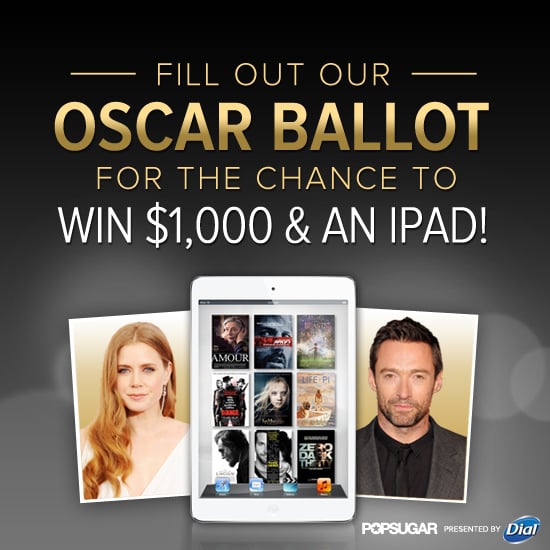 It's easy to enter:
Step 1: Create or log in to your POPSUGAR account. To become a member, register now for free. (You need to be logged in before you fill out the ballot).
Step 2: Click here to fill out your predictions and submit your ballot. Keep your fingers crossed on Feb. 24, because if you predict the highest number of Oscar winners, then you could be the lucky winner of $1,000 and an iPad!
Pretty easy, huh? Let's see if you've got what it takes to make the most accurate Oscar predictions!
Fill Out Your Oscar Ballot
To see the official rules, click here.