Oscar Party Ideas With Hugo Theme
How to Throw a Hugo-Themed Oscar Party
The Oscars are fast approaching, and if you're planning on watching the show on Feb. 26 with friends, then why not give your viewing party a theme? There's plenty of inspiration to be found within the nine best picture nominees, so today I'm suggesting the film Hugo as source for party ideas. The Martin Scorsese-directed film is set in 1930s Paris and takes place in a train station, but there's also a theme of old movies that's perfect fodder for celebrating the Oscars. Here are some ideas, and don't forget to fill out our ballot for a chance to win an iPad.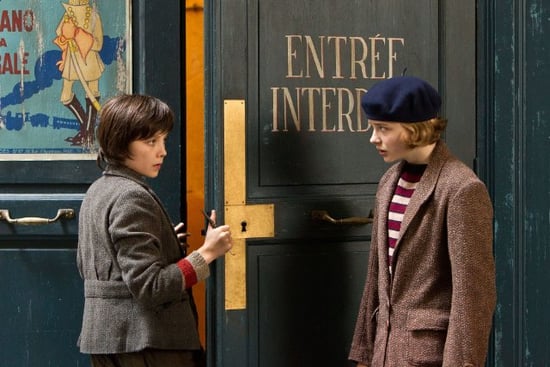 How to decorate: Use elements of an old train station to give your soiree the feel of the film. Put up maps of Paris, and use French train stop signs or this Metro wall decal. Clock and toy motifs are also used in the film, so use vintage versions of both as decor.
How to dress: Like a French schoolboy. Or girl. I'm serious! Channel Hugo and his BFF Isabelle by wearing knee socks, tweed blazers, striped sweaters, and berets.
What to serve: Croissants, like Hugo often steals from the food vendors in the film. And as long as you're not Hugo's age, champagne. To reference the early movie theater aspect of the movie, serve popcorn in vintage red-and-white cardboard holders.