Oscar Theme Party Ideas For The Artist
How to Throw a The Artist-Themed Oscar Viewing Party
The Oscars air on Sunday, Feb 26, and any movie lover already has the date penciled in. In case your plans are even grander than simply watching the show and you want to throw a viewing party for friends, then why not pick a theme based around one of the best picture nominees? I'm suggesting The Artist as inspiration, the delightful silent film that's been creating a deafening award season buzz. Here's how to pull it off.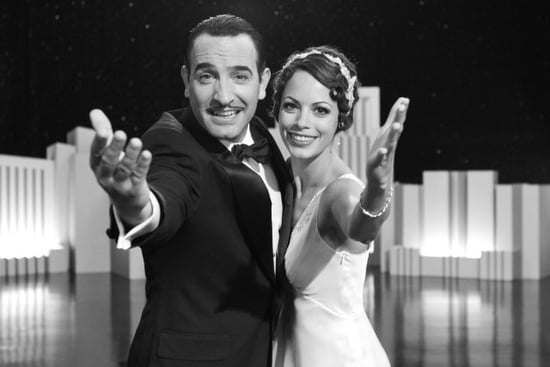 How to decorate: All your decorations should be black and white, with art deco accents. Play The Artist movie soundtrack or big band music while guests are arriving. And if you know anyone who owns a Jack Russell Terrier, borrow him and pretend he's Uggie.
How to dress: In glam 1920s Old Hollywood garb. Think tuxes for men, and flapper dresses or diaphanous gowns and long pearls for women.
What to serve: Lots of champagne, of course, along with Manhattans and Sidecars, cocktails popular in the '20s.
How to act: Ask everyone to be as silent as possible, but expressive with their face and hands. It sounds crazy, but at least you won't have to shush anyone when the show starts.