The Other Guys, The A-Team, and Despicable Me Available on DVD
What to Rent: New DVDs This Week
If you need a break from the holiday movies on TV, why not check out one of these new DVDs? We've got two action-packed flicks left over from Summer, along with a cute family film. Spend your Saturday with one of them, or give them as a gift!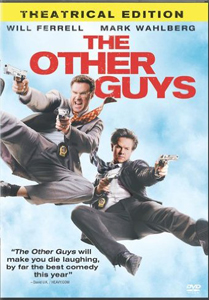 The Other Guys
Mark Wahlberg and Will Ferrell star as an odd couple cop team who stumble upon a Ponzi scheme led by a shady Wall Street mogul (Steve Coogan). Eva Mendes also appears as Ferrell's knockout homemaker wife. Though the plot gets more muddled as the film goes on, the movie has several hilarious one-liners as Wahlberg and Ferrell play off each other well with zippy put-downs for laughs. Bonus features include two featurettes and deleted and extended scenes.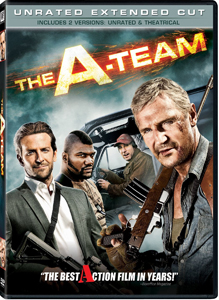 The A-Team
Army Special Forces members Hannibal (Liam Neeson), Face (Bradley Cooper), B.A. (Quentin "Rampage" Jackson), and Murdoch (Sharlto Copley) are back in this remake of the '80s TV series. This time, the boys get set up by a C.I.A. agent (Patrick Wilson) and must reclaim stolen equipment used for money forging. Jessica Biel costars as a former love interest and Defense Department Captain on the guys' trail. With an onslaught of stunts, explosives, and shootouts, the film is pure entertainment — even if it is ridiculous. Bonus features include an A-Team Theme Mash-Up Montage and audio commentary.
One more release when you read more.
Despicable Me
Steve Carell lends his voice to Gru, a pointy-nosed villain struggling to prove he has what it takes when another evildoer (Jason Segel) arrives on the scene. To do so, he concocts his latest sinful plot: to steal the moon. When things don't go as hoped, Gru takes in three orphans to carry out his plan — and discovers he has a soft side in the process. The film's sweet message makes this one a great pick for families, as adults and kids alike will adore Gru's clever sidekicks, the yellow Minions. Bonus features include two featurettes and an interactive game.