Our Idiot Brother Movie Review
Our Idiot Brother: A Family Gathering You Don't Have to Dread
Sometimes the best comedy comes from the most relatable subjects, and Our Idiot Brother mines a rich source: family. Paul Rudd stars as the titular brother, Ned, a Bohemian free spirit who gets arrested in an unfortunate setup. When he's released months later, he finds himself jobless, dumped by his farmer girlfriend (Kathryn Hahn), and in need of a place to stay. Luckily, he has a lot of family in the area, including his three sisters: Nat (Zooey Deschanel), Miranda (Elizabeth Banks), and Liz (Emily Mortimer).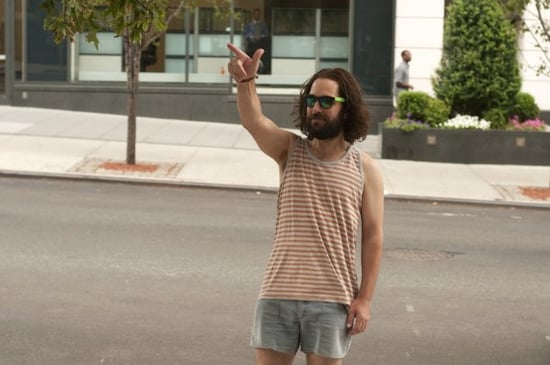 Although Ned is the family member who seems to have the messiest situation, his sisters' lives are all in precarious positions too. Nat is in a committed relationship with Cindy (Rashida Jones) but prone to cheating, icy Miranda is making poor career choices and missing out on a relationship with her neighbor (Adam Scott), and Liz is oblivious to the fact that her husband (Steve Coogan) is a jerk with a wandering eye. As Ned moves from each of their places (or rather, is kicked out of each place) and into the next, he brings to light all of their problems and bears the blame. His journey is a wacky one that's sometimes awkward and frustrating, but it has as much as heart as its put-upon protagonist. To find out why I enjoyed Our Idiot Brother, just
.
The spot-on casting of Rudd as Ned gives the film its funny backbone. The actor makes Ned not just likable, but lovable, because he's got a childlike outlook, good intentions, and a healthy does of naiveté. Unfortunately, there are times when the film takes its idiot badge too far and makes Ned unrealistically stupid. The first offense that gets him arrested is a clear case of entrapment, and it's one thing when Ned doesn't protest, but it's hard to believe that a grown man can't put some of the movie's most obvious situations together.
The other frustrating aspect of the movie is how unsympathetic Ned's sisters are toward him, but it works for the story. Their lives tumble downhill in Ned's presence, so he becomes their scapegoat, but Ned is too good-natured to mount his own defense. Anyone who's been in the crossfire of sibling drama will get a familiar chuckle from the family warring with each other. In these combative scenes, the supporting cast shines, particularly Banks, whose Miranda is both chilly and clever. The smaller characters also provide some big laughs, like T.J. Miller as the overly accommodating new boyfriend of Ned's ex, or Coogan baring all in the name of comedy.
The strong ensemble impresses through a realistic portrayal of how a family can overcome obstacles together (even with a black sheep in the mix). If this is what happens when you have an idiot brother, then I wouldn't mind having Ned as mine.