POPSUGAR Entertainment on Twitter and Other Social Networks
Follow POPSUGAR Entertainment on Social Networks!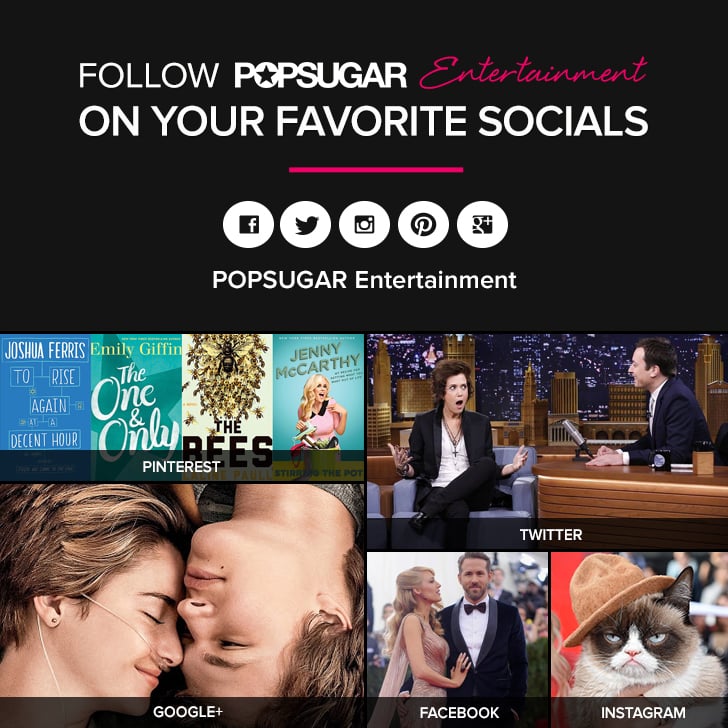 You already read POPSUGAR Entertainment for updates on your favorite TV shows, biggest movie news, and the pop culture everyone's talking about, but there's so much more from us — we're on Facebook, Instagram, Twitter, Pinterest, Vine, and Google+! Here's how to find us:
"Like" us on Facebook. We're constantly posting the best pictures and most exciting stories, and we love to hear what you have to say!



Follow us on Twitter. Check in here for breaking movie news, the latest TV updates, and fun commentary you need to know.



Take a peek at our Instagram, where you can see our on-the-scene pictures, what goes on at POPSUGAR, awesome movie and TV pictures, and more!



Add us on Pinterest. We love to post about Channing Tatum, Game of Thrones, books you should read, and so much more. Keep up with movies and other pop culture via this hot social network.



Get in our Google+ circle. We're here, too, sharing the hottest trailers, reviews, and most-talked-about entertainment news stories daily.



Follow us on Vine (@POPSUGAREnt)! See quick videos from events we cover and fun snippets of life at POPSUGAR.