PaleyFest 2011 TV Posters, Including Glee, True Blood, Parks and Recreation, and The Walking Dead
Cool TV Posters From PaleyFest, Featuring Glee, True Blood, and More!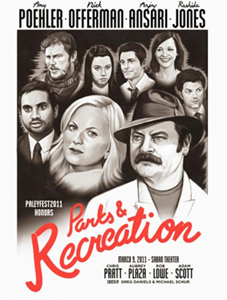 As some of today's hottest TV casts make the rounds at PaleyFest, the festival has been releasing these covetable limited-edition posters to commemorate the star-studded panels for Glee, The Walking Dead, and several other series. I'm kind of obsessed with the film noir-style Parks and Recreation sign and the artistic True Blood version. If you like what you see, you can purchase the posters at Gallery 1988 and hang 'em up at home. Click through below to check out the artwork!