Paradise Lost Full Cast List
Casting Update: Who's in For Paradise Lost
John Milton's epic poem Paradise Lost is coming to the big screen next year, and it's getting a makeover as a 3D action film, directed by Alex Proyas. The classic piece of literature describes how the angel Lucifer was cast out of heaven after he starts a war against God with his fellow archangels. It also deals with the subsequent fall of man after the he tempts Adam and Eve in the Garden of Eden. Bradley Cooper was the first star to join the project as the devil, but the rest of the ensemble is starting to come together. See who else has also signed on and who they'll be playing in the film.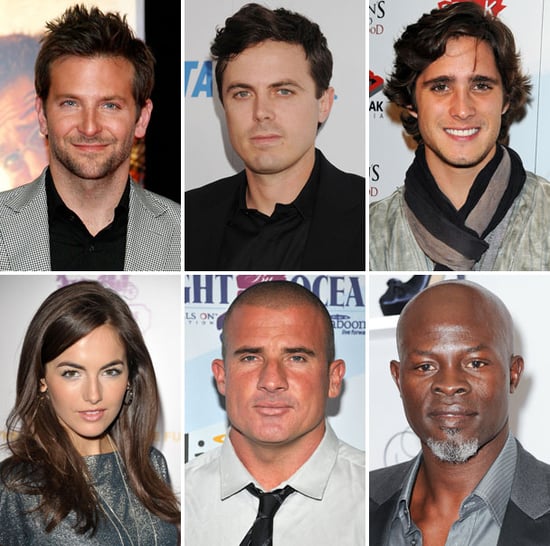 Bradley Cooper is playing Lucifer, the angel who falls from heaven and leads a revolt against God.
Casey Affleck is attached to the part of the angel Gabriel, the leader of the guards who watch over Eden.
Diego Boneta (who's starring in the upcoming Rock of Ages) has signed on to play Adam, the one half of the human couple in Eden, the home God created for humans.
Camilla Belle will play Eve, Adam's counterpart who is tempted to eat the forbidden fruit offered by Satan in serpent form in the Garden of Eden.
Dominic Purcell, best known for the TV series Prison Break, is portraying Jerahmeel, a fallen angel who joins up with Lucifer and receives a new name on the dark side: Moloch.
Djimon Hounsou is set for Abdiel, the angel of death.
Benjamin Walker will play the archangel Michael, who God names as commander of Heaven's army.
Callan McAuliffe is playing Uriel, another archangel who is second in command to Michael.
Rufus Sewell has the role of Samael, a supporter of Lucifer who encourages him to incite the rebellion in Heaven.