Parks and Recreation Video of Aubrey Plaza's Best Moments as April Ludgate
Buzz-Worthy Video: Parks and Recreation's Ode to Intern April
I've attributed a lot of Parks and Recreation's success to its awesome side characters, who are each hilarious in their own unique way. Tom Haverford is a failed smooth operator, Ron Swanson a crusty badass, and Andy is a sweet doofus. April Ludgate is the aloof slacker intern, played to droll perfection by Aubrey Plaza.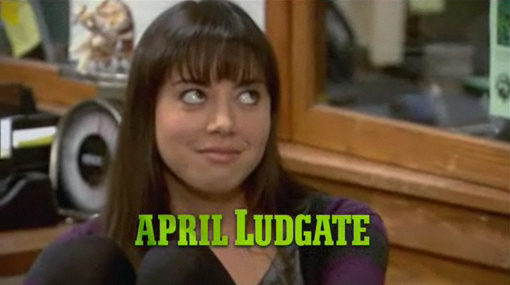 Just in case you are unaware of April's lazy charms, NBC has put together something of a tribute to the intern (now Ron's assistant, of course). Even if they're clips you've already seen, you'll enjoy this video, and remember: "As an intern, you can be all you want to be. If you feel like it."
To see April in action, just read more.