Partners TV Show Preview
Pilot Scoop: Partners
CBS is introducing a handful of news shows this Fall but just one sitcom: Partners. The show follows a pair of BFFs played by Michael Urie and David Krumholtz, one of whom is gay and one who is straight. The dynamic is an old hat to showrunners Max Mutchnick and David Kohan, who created the iconic NBC sitcom Will & Grace. Check out my thoughts on the pilot and find out if it sounds like something you'll want to watch.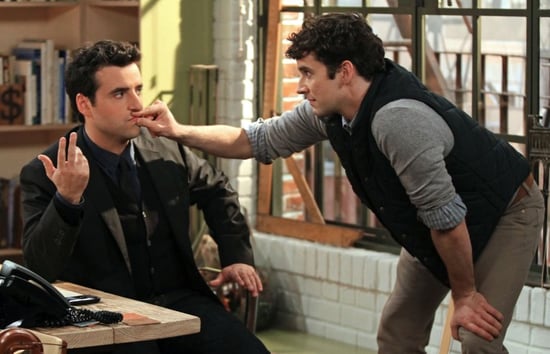 What it's about: Louis (Urie) and Charlie (Krumholtz) have turned their lifelong friendship into a successful architecture firm, but their relationship is tested as they make commitments to their love interests. For Charlie, it's girlfriend Ali (Sophia Bush) and for Louis, it's boyfriend

Wyatt

(Brandon Routh).
Where it works: Urie is the MVP of this show and endlessly entertaining. While Louis's jokes verge a little on the stereotypical side, Urie has the right charisma to bring his character down to earth. His castmates are good too, but they're all outshined by Urie's ham.
Where it doesn't: The show is shot in front of a live audience, so you know what that means: cheesy laugh track.
When it's on: Mondays at 8:30 p.m. on CBS
You might like this show if: You miss Will & Grace.
Watch a preview for Partners after the jump.