Paul McDonald Voted Off American Idol 2011-04-15 07:57:21
Was the Right Contestant Voted Off American Idol?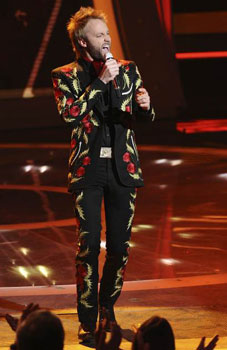 After Pia Toscano was unceremoniously eliminated from American Idol last week, it felt like everyone was on the chopping block this time around, but there weren't any huge shockers this week. Since Haley was the only one who really received any negative feedback, it was no surprise to see her sent to the bottom three yet again. She was later joined by Paul and Stefano, who have consistently struggled to stay alive. But Haley was spared, which left Paul as the first guy to be officially voted out of the competition. I personally felt that he was the strongest of the three, but I never saw him taking home the crown. Do you agree with America?
Photo courtesy of Fox