Paul Movie Trailer Starring Nick Frost and Simon Pegg
Paul Trailer: Simon Pegg & Nick Frost Take In Alien Seth Rogen
It's a good thing I love Simon Pegg and Nick Frost so much, otherwise I might be more dismissive of this first trailer for Paul. The British comedy pair, best known for Shaun of the Dead and Hot Fuzz, star as two nerdy best friends on a road trip to Area 51 in the hopes of seeing an alien . . . and I almost hate to say that they get their wish. When they have a close encounter with little CGI extraterrestrial Paul, voiced by Seth Rogen, it's up to these sci-fi fans to protect him. If you watched this teaser only and didn't know anything about the project — like, that it's directed by Superbad's Greg Mottola and has one of the funniest casts ever assembled — you may be a little put off.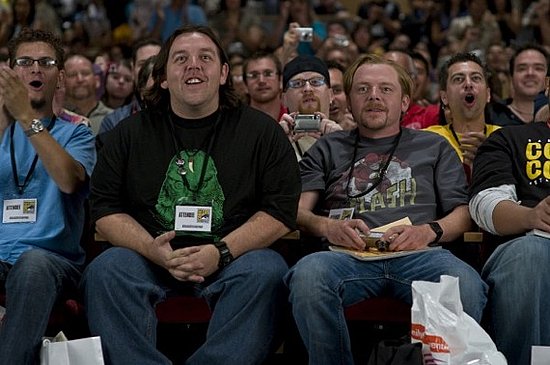 That said, I have an enormous amount of faith in Frost and Pegg, who wrote the script, and even though you barely get to see any of the other supporting actors (like Jane Lynch, Kristen Wiig, and Bill Hader), I've still got hope. While I winced a little through this first footage, I also giggled at the end. If the movie is full of that kind of silly humor, then I'm on board.
To watch the Paul trailer, just read more.