Paul Walker's Best Movies
Why We'll Never Forget Paul Walker
Paul Walker died last weekend in a tragic car accident, and we're still reeling from the devastating news. Walker has been a favorite of ours since he appeared alongside Reese Witherspoon in 1998's Pleasantville. A solid actor with all-American looks and a big heart, Walker will always hold a special place in our hearts. He could melt you with his smile and could even make you fall for him when he was playing the bad guy. In the wake of his heartbreaking passing, let's remember what makes it impossible to forget Walker.
Pleasantville (1998)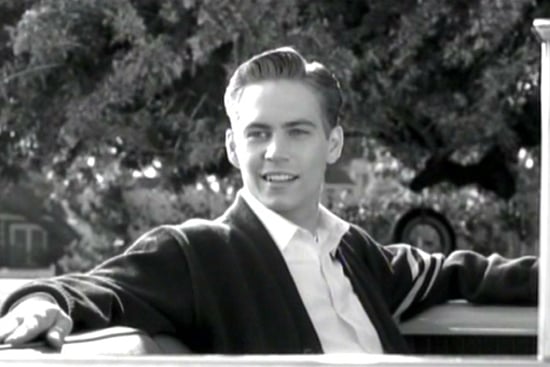 I saw Pleasantville in theaters, and even in black and white, Walker was irresistible. Skip Martin had me from the first time he flashed that million-watt smile at Jennifer/Mary Sue (Witherspoon) from his convertible, and I've never forgotten about the moment she decides that hanging out in the '50s with Skip might not be so bad after all.
Varsity Blues (1999)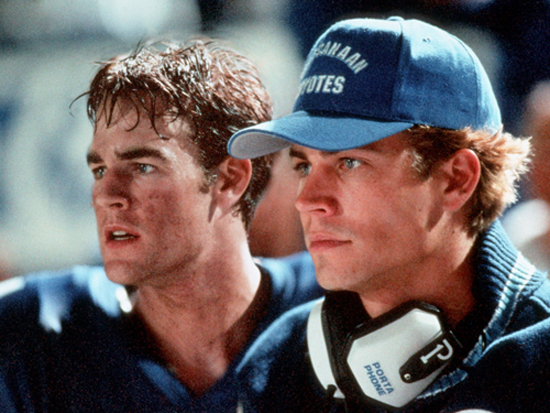 James Van Der Beek may have been billed as the star of Varsity Blues, but it's Walker's endearing performance that I'll remember. In the sports film, he shined as injured quarterback Lance Harbor, a guy who has great talent on the field and an even greater admiration for his brothers and teammates.
For more about Paul's unforgettable roles, just keep reading.
She's All That (1999)
I don't care that he played the jerk who bets Zack Siler (Freddie Prinze Jr.) that he couldn't make Laney Boggs (Rachael Leigh Cook) prom queen: Walker was great in She's All That. Cocky and confident, Dean Sampson has a swagger all his own, and I loved every minute of it.
The Skulls (2000)
Whatever you think about this thriller, The Skulls was the first time I noticed Walker's range as an actor. Playboy Caleb Mandrake is a complicated character, and Walker hit just the right balance between vindictive and victimized.
The Fast and Furious Franchise
Without a doubt, Walker will be most vividly remembered for his role as Brian O'Conner, an undercover-cop-turned-thief in the Fast and Furious franchise. Alongside Vin Diesel, he gave us some of the most suspenseful high-speed stunts and chases of all time in the ultrasuccessful series.
Paul Walker, you will be missed.