Paula Abdul to Judge CBS Show Got to Dance
Paula Abdul Will Dance For CBS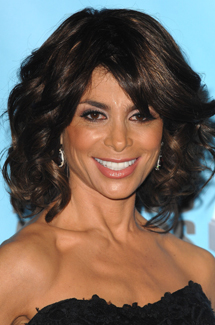 Ever since Paula Abdul announced that she was leaving American Idol, rumors have swirled about what the former judge would take on next, from a Star Search remake to a flash mob dance program. But it looks like Abdul is landing on her, er, feet after all — she's signing on for a new CBS dance show.
Abdul will serve as an executive producer, judge, and mentor for Got to Dance, a series where she'll guide wannabe toe-tapping movers and shakers of all ages in various styles of choreography. Viewers will vote for their favorite acts, naturally.
The show is rumored to air midseason, which means we won't be seeing it this Fall. What it does mean, however, is we could very well get a head-to-head battle between Abdul's new project and her former employer A.I. when that show returns. Hey, at least she won't have to face off against Simon!