Flowers in the Attic, Lifetime's depraved but irresistible adaptation of the V.C. Andrews novel, spawned a sequel that will air May 26, and we have a look at the '70s-filled posters. Petals on the Wind — which deals with subject matter more lurid than the original [1] — picks up 10 years after the first movie and has cast of actors [2] that includes new stars, like Once Upon a Time's Rose McIver, and returning ones, like Heather Graham [3]. See what they look like in all the posters!
Source: Lifetime [4]
Ellen Burstyn as Olivia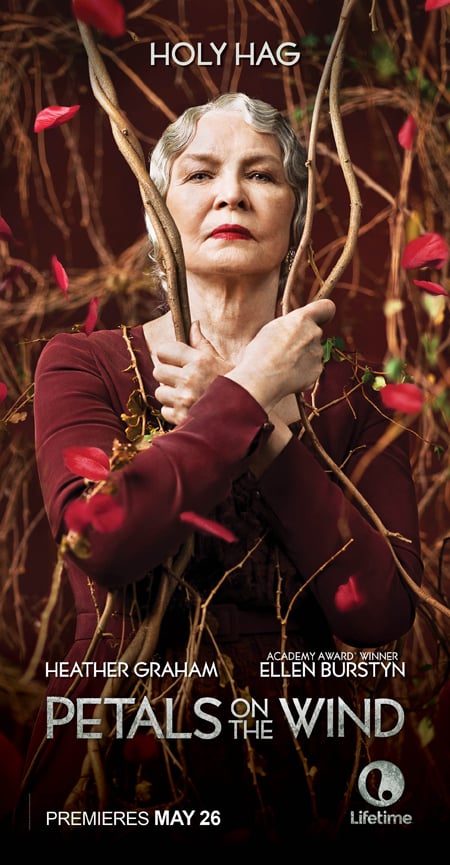 Wyatt Nash as Christopher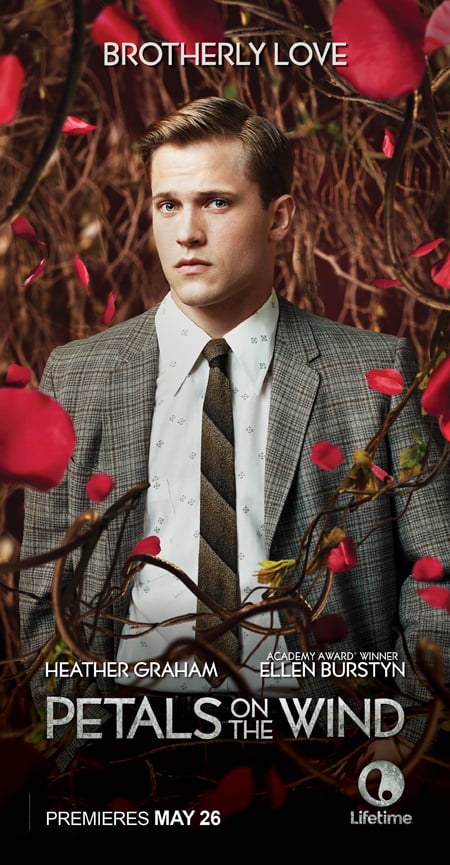 Heather Graham as Corrine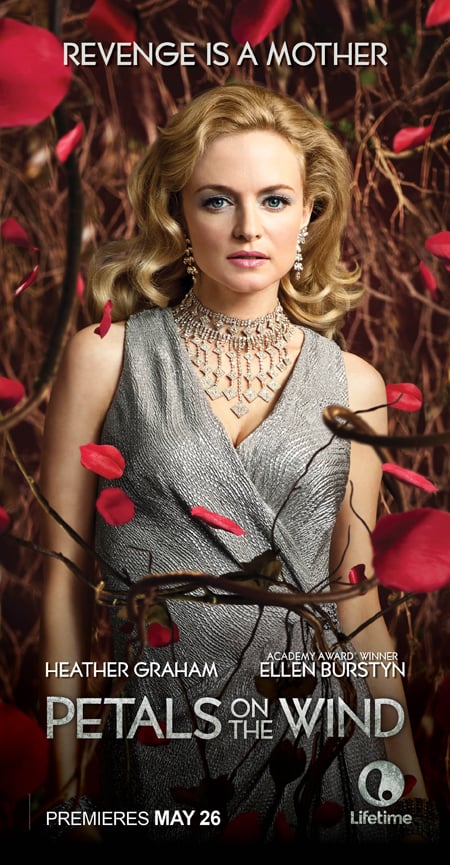 Rose McIver as Cathy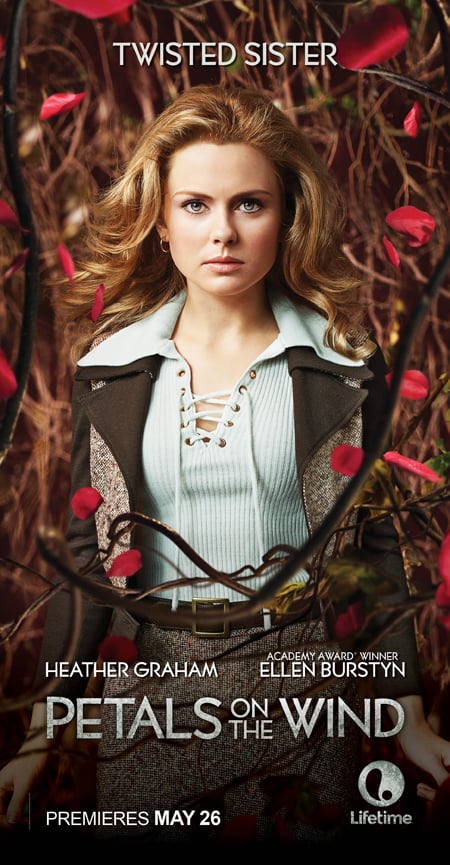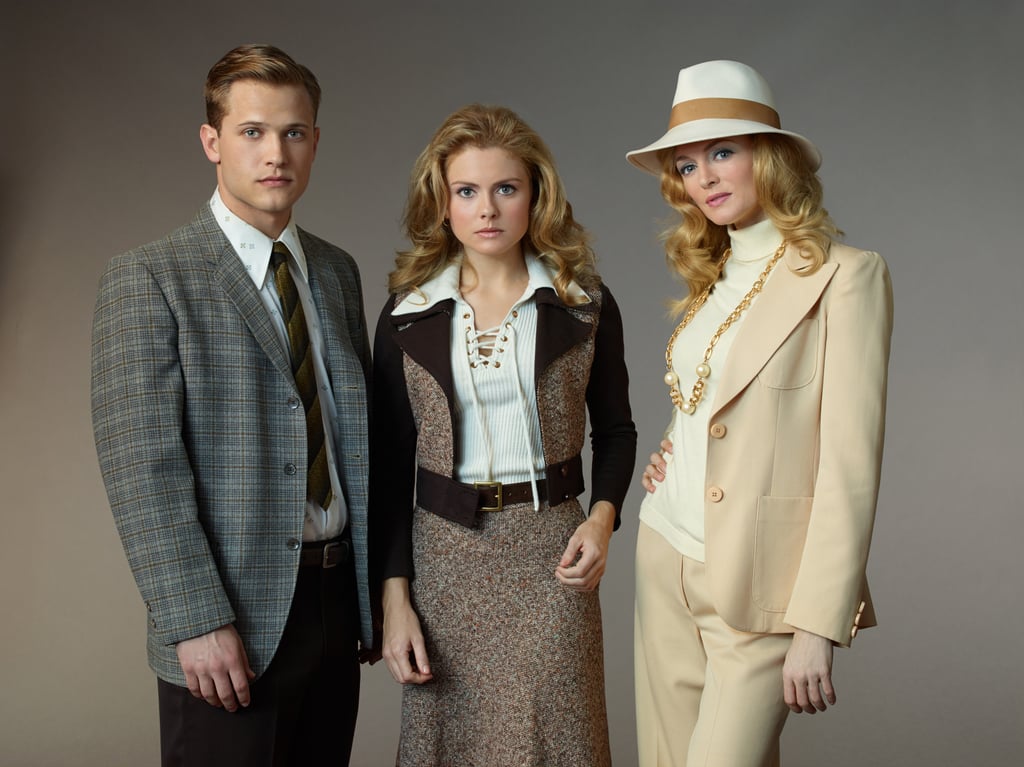 Nash, McIver, and Graham in character.