Slimy. Smarmy. Punchable. Those are a few words that come to mind when you think of Mad Men's Pete Campbell, played by Vincent Kartheiser. The amoral and ambitious accounts man would be an actual villain if he weren't so ham-handed. Yet, over the past six seasons, we've managed to find a soft spot for Pete without actually having to like him. You just have to appreciate him for who he is: a transparently opportunistic and insecure man-child who doesn't actually care about self-improvement, just self-advancement. Heck, he can't even be bothered to get a driver's license. In the final-season premiere [1], there are hints that Pete, now living in California, might be a changed man. But honestly, we're not holding our breath. It's perfectly fine with us if Pete remains Pete. Below, check out all the moments that cemented our love-hate relationship with the one and only Pete Campbell.
When He Polishes His Rifle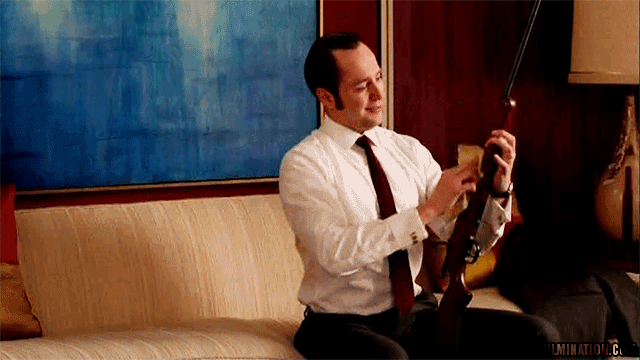 But never dares to use it.
When He Pretends to Care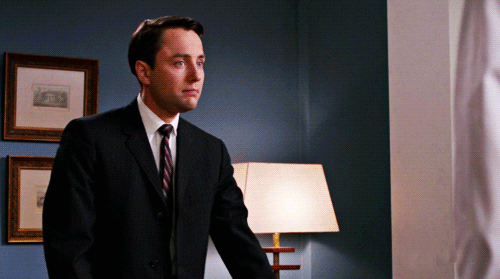 You'll have to try harder than that, Pete.
When Lane Does What Everyone Else Wanted To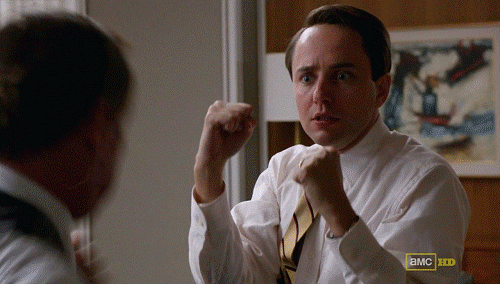 We can't even feel sorry for Pete here.
When He Acts Like a Petulant Child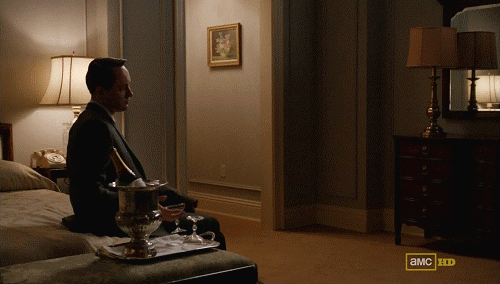 Take that, mirror!
When He and Trudy Show Off Their Super-Square Dance Moves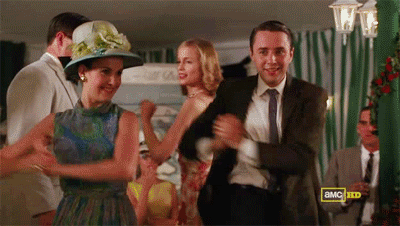 OK, this was pretty adorable. We miss Trudy.
When He Falls Down the Stairs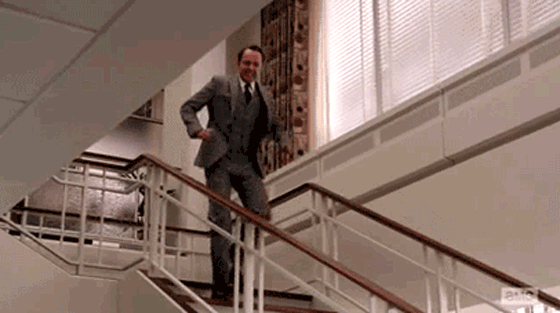 Just take a deep breath and slow down, Pete.
When He Watches Cartoons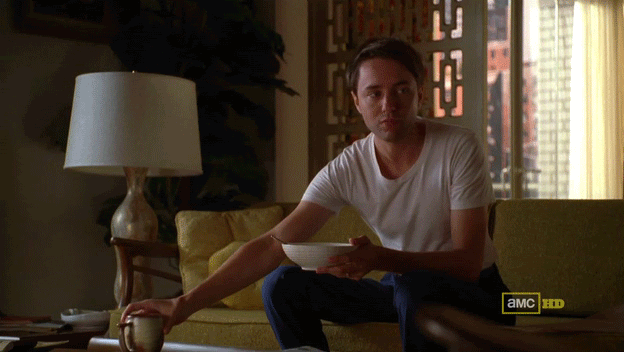 He finds falling down funny too.
When He Trips and Bangs His Face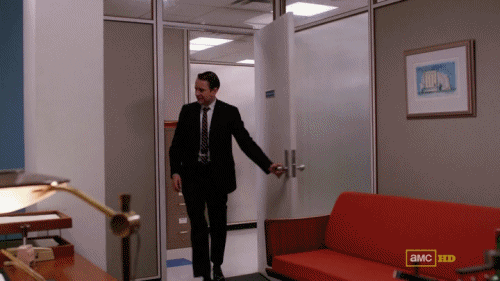 Pete just can't catch a break.
When Bob Benson Hits on Him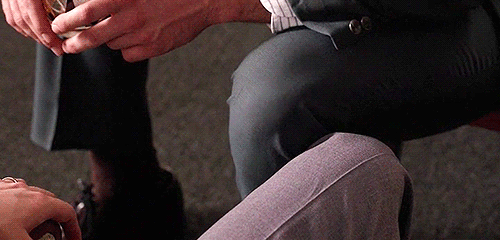 Aw, someone likes Pete!
When He Freaks Out That His Mom's Lost at Sea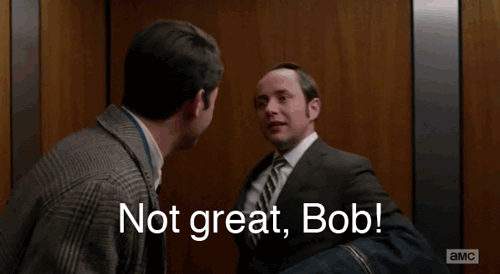 We'd yell at Bob too!
When He Totally Chokes in Detroit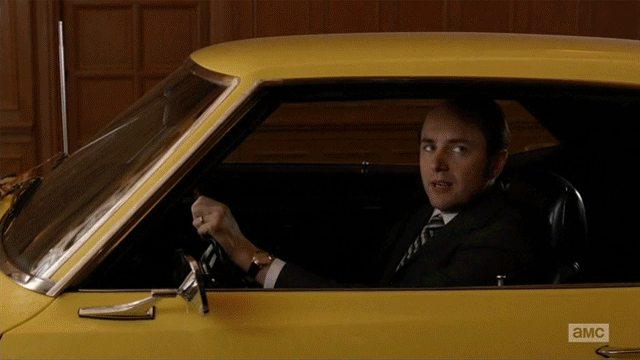 There goes Chevy.
When He Gets High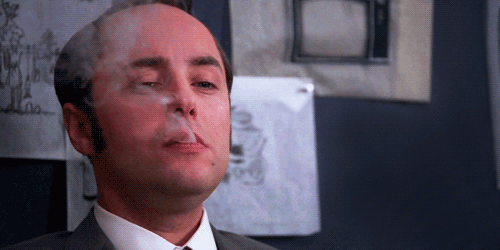 You do you, Pete.
And Finally, When He Surprises Us All With a Hug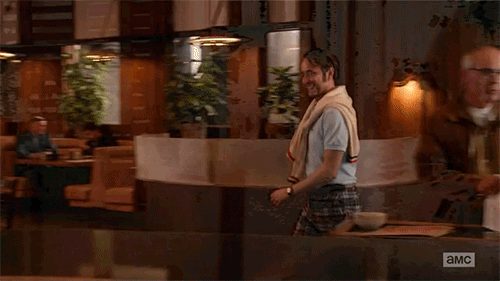 Pete? Is that you?