Photos of Cougar Town Season Premiere With Jennifer Aniston and Courteney Cox Reunion 2010-09-08 12:50:46
First Look: Jennifer Aniston Joins Courteney on Cougar Town!
Cougar Town is one of my favorite shows that you should be watching, but here's another reason to tune in: Jennifer Aniston! As previously announced, she'll be joining Courteney Cox as Jules's therapist in the show's season two premiere (on Sept. 22). To those of you who said you were excited for the Friends reunion, I have a special treat. Feast your eyes on these first photos of the women together!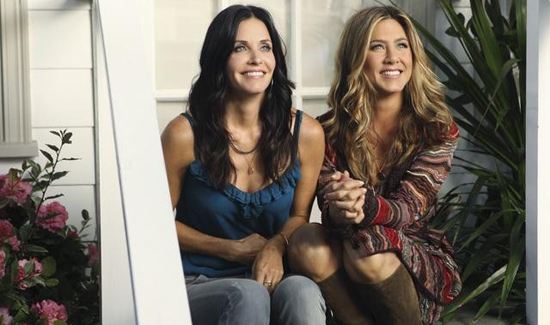 More photos after the jump!
Photos copyright 2010 ABC, Inc.