Photos and Video From New ABC Show Detroit 1-8-7
Pilot Scoop: Detroit 1-8-7
I've been giving you a sneak peek of the new Fall shows over the past several weeks, but guess what? We're nearing the home stretch! With only a few series left to cover, I bring you my latest pilot scoop: ABC's Detroit 1-8-7. Read on to decide whether you'll watch, and then print out your TV calendar to keep track.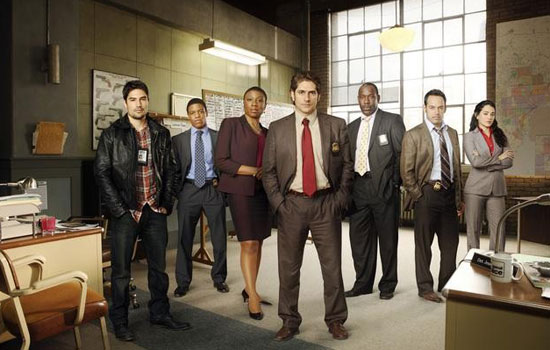 What it's about: Sopranos vet Michael Imperioli plays Louis Finch, a star homicide detective in Detroit's worst crime area with a reputation as an eccentric. Tight-lipped Finch keeps to himself, but when he's paired up with a chatty rookie partner (Jon Michael Hill), he's forced to show the kid the ropes.
Where it works: Whereas most procedural dramas get weighed down by heavy subject matter, Detroit 1-8-7 includes offbeat comedic moments thanks to Finch's strange methods for doing business (case in point: he talks to his partner over the phone, even when the guy is in the same room). It's also refreshing to have a crime show take place in a locale that's not New York or LA.
Where it doesn't: The series was originally shot mockumentary style, but producers later decided to ditch the format. The problem is that the pilot still includes a few character looks to camera and shaky shots that just don't jive with the rest of the show. The '70s music also gives it a slightly campy feel, and the titles are a bit cutesy. Basically, you have conflicting elements that don't mesh.
Am I hooked? I do appreciate some of the humor, but the show needs finessing.
When is it on? Detroit 1-8-7 premieres Tuesday, Sept. 21, at 10 p.m.