Picture of Adrianne Palicki as Wonder Woman
First Peek at Adrianne Palicki as TV's Wonder Woman: Love It or Leave It?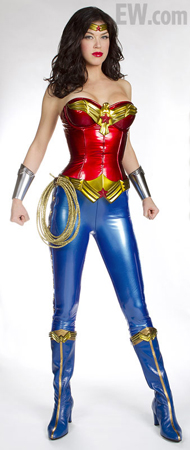 NBC's Wonder Woman is without a doubt one of the most anticipated up-and-coming pilots to watch for this Fall. I've been keeping my eye on it ever since I first heard about the TV reboot, and most of you were pretty excited to see the final result too. So feast your eyes on this: the first photo of the new Wonder Woman, Adrianne Palicki, in full costume! (Click here to see a bigger version.)
While Linda Carter's Wonder Woman always showed skin (e.g. her signature starred hot pants), this amps up the sex appeal. Palicki is really cinched in (and pushed up) in her spandex. Is it just me, or does it kind of look like a Halloween costume? I was hoping for something a little more fresh, but what's your take on the outfit?