Pictures of Andrew Garfield on the Spider-Man Set
See Andrew Garfield in Action on the Set of Spider-Man!
We've already gotten a glimpse of Andrew Garfield in the Spider-Man suit, but here are some pics of the star fighting crime and slinging those webs on the set of the reboot. Garfield's suit doesn't leave very much to the imagination (from the back or the front), and it looks like he's getting very well acquainted with some of his costars.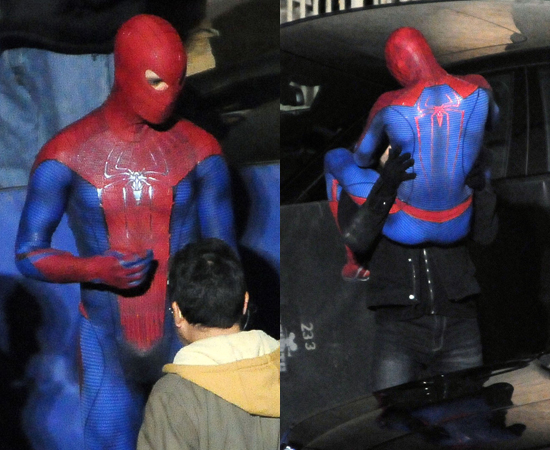 Garfield is plenty busy between playing Spidey and gearing up to represent The Social Network at the Oscars (speaking of which, have you filled out a ballot yet?), which helped him land on our radar as a British up-and-comer to watch. The film's 2012 release date still feels far away, but that will give us plenty of time to debate who looks better in a Spider-Man suit.
Lots more pictures when you read more.