Pictures From Big Love Season 5
First Look: Big Love's Final Season
Big Love only has one more season left in its run, and it looks like HBO is bringing out the big guns for the show's Jan. 16 return. The last we saw of the Hendricksons, the family's patriarch had just won a State Senate seat for Utah and celebrated by going public with the truth about his family. As expected, his announcement isn't exactly received warmly, and if this first preview is any indication, we're in for yet another dark season for Bill and his wives. The ominous tagline of the preview is "the end of days is near" as Marge says she's sinking and Barb declares that "we're all unholy."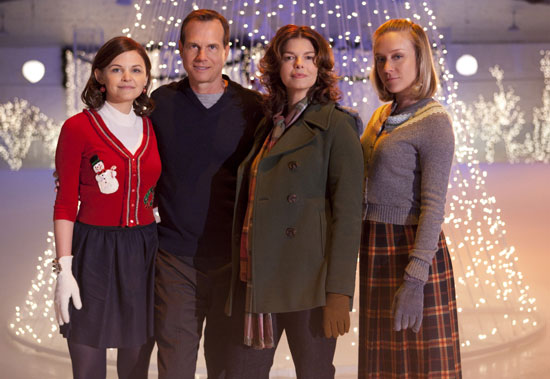 To go with the short teaser, we can also garner some hints from the first photos from the new season. A clearly pregnant Nicki is sticking with her new modern makeover (with nary a french braid in sight!), the family has some Christmas ice skating fun, and Alby is still lurking in the shadows as always. Most of you said you'll miss Big Love, so get a peek at the beginning of the end.
More pictures and the teaser when you
.
Photos courtesy of HBO