Pictures From the Glee Season Finale
Sneak Peek Photos From Tonight's Glee Season Finale!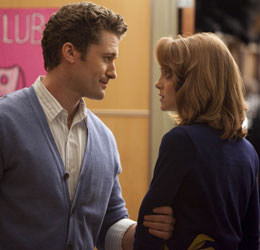 The Glee season finale airs tonight, and there are so many questions I hope will be answered. To name a few: will Rachel finally give in to Finn? Will the New Directions beat Vocal Adrenaline? And, most importantly, is Quinn finally going to have that baby? In these new photos we get a tiny taste of what's to come — including some more tension between Will and Emma — so take a look at tonight's episode (and check out my top ten performances of the season while you're at it).
Photos courtesy of Fox