Pirate Radio and The Slammin' Salmon Out on DVD
What to Rent: New DVD Tuesday
If you're in the mood for something light, then you're in luck. This week's DVD releases are slim pickings, but the ones we do have deliver a dose of goofy fun. Check 'em out.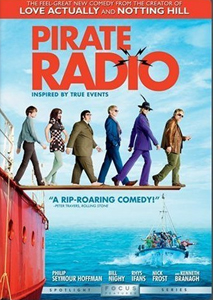 Pirate Radio
The writer and director of Love Actually helms this '60s-set story about rock-n-roll DJs who took to a boat in the Atlantic when the British government outlawed their music. Critics were mixed on the film when it first came to theaters, and the climax is especially strange. Still, you may want to consider it for its stellar cast which includes Philip Seymour Hoffman, Nick Frost, and Bill Nighy — and for its awesome mix of tunes that'll have you bopping in your seat. DVD extras include deleted scenes.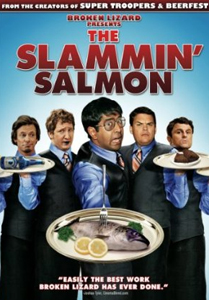 The Slammin' Salmon
Michael Clarke Duncan plays a restaurant owner (and former boxer) who challenges his waiters to one evening of big-money food selling — which, of course, results in low blows, crude humor, and back-stabbing as the night wears on. I missed this one during its limited release, but I'm curious to take a look since it's from the Broken Lizard boys who did Super Troopers. Even if it's not that great, it must have a few laughs, right? Bonus: HIMYM's Cobie Smulders is a member of the staff. Extras include commentary tracks and a "Hellish Kitchens: Art Imitates Restaurant Life" featurette where the guys talk about their own server experiences.