Pirates of the Caribbean Audience Reviews
Film Forum: Does Captain Jack Sparrow Still Have His Pirate Swagger?
Pirates of the Caribbean: On Stranger Tides enjoyed major box-office success (despite lukewarm reviews), which means that it's likely that some of you caught Johnny Depp's latest this weekend. So how did you feel about the franchise without Orlando Bloom and Keira Knightley? Did you agree with the critics that claim it was too long?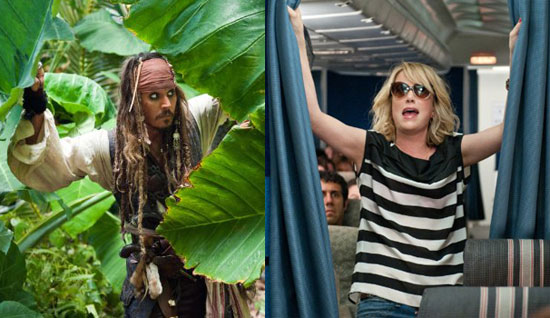 Or maybe you took the opportunity to avoid the crowds and see a film that's starting to cool down, like Thor or Bridesmaids. Whatever the case, we love hearing your feedback on recent movies, so sound off about your latest theater-going experience. Did you love Something Borrowed? Finally got a chance to see Fast Five? Head to the comments section to tell us your thoughts about the movie you caught this weekend.