Pitch Perfect DVD Release Date
What to Rent: New DVDs This Week
In addition to the following, Premium Rush, Resident Evil: Retribution, Arbitrage, and Killer Joe are also available on DVD this week.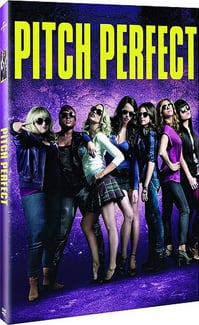 Anna Kendrick stars as a college freshman who reluctanty joins a female a capella group. Though she's initially skeptical about joining leaders Chloe (Brittany Snow) and Aubrey (Anna Camp) and their medley of quirky peers in singing dated songs, she eventually comes around. Soon she realizes her knack for song mixing may benefit the team and help them defeat the competing boys' a capella group. Though some may find the comedy to be formulaic, the songs are enjoyable, as are supporting actors Rebel Wilson and Skylar Astin. The DVD comes with deleted scenes and a couple featurettes.

79%
Clint Eastwood, Amy Adams, and Justin Timberlake headline the impressive cast of this baseball dramedy. Gus (Eastwood) is a grumpy old baseball recruiter embarking on his last scouting trip as the clock ticks on his waning eyesight. He's begrudgingly joined by his daughter, Mickey (Adams), with whom he shares a rocky relationship. While on the road, a good-natured fellow recruiter Johnny (Justin Timberlake) takes an interest in the uptight Mickey. Trouble With the Curve tries to go in so many directions but never fully commits, and though it has its moments, the end result is boring and cheesy. The DVD includes a behind-the-scenes featurette with Adams and Timberlake.
52%
Get one more new release after the jump.
Colin Farrell steps into the hero's shoes in this remake of a classic 1990 thriller. Set at the end of the 21st century, Doug (Farrell) lives in the less fortunate half of the two remaining countries on Earth. Seeking solace, he goes to an underground lounge that promises to implant any memory he wants. Instead, he wakes up to a reality that the government, including his now-cutthroat wife (Kate Beckinsale), is after him. Jessica Biel also stars in the flick that features some mind-bending action but fails to live up to the original. A gag reel, two featurettes, and a behind-the-scenes look at set production are included on the DVD.
30%