Poll on Actor Jonah Hill
Jonah Hill: Love Him or Leave Him?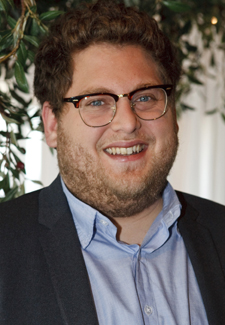 I'm dealing with a case of Jonah Hill overload lately. Between Get Him to the Greek and Cyrus, which is opening in my local theater today, I'm seeing his mug on every movie poster I pass!
Here's the deal with Hill: I used to find his crass, coach potato-type characters kind of annoying (e.g., in Knocked Up and Superbad), but recently, I've grown to appreciate the actor's charm. The recent Greek helped me pinpoint why — when he's playing roles that are a bit more toned down, Hill just seems like a regular, sincere guy with a knack for deadpan humor. What's not to love?
Well, I'm sure you'll tell me. Vote below, and tell me if you're a Hill fan or if you don't find him that funny.