Poll on Bachelor Pad, The Bachelor, and The Bachelorette
Which of the Bachelor Series Do You Like Best?
As I sat down to watch yet another episode of Bachelor Pad this week, something became very apparent to me: I'm hooked on this series. I'm already a fan of the rest of the franchise after following both The Bachelor and The Bachelorette since their first seasons, but this new addition really raises the bar on the drama.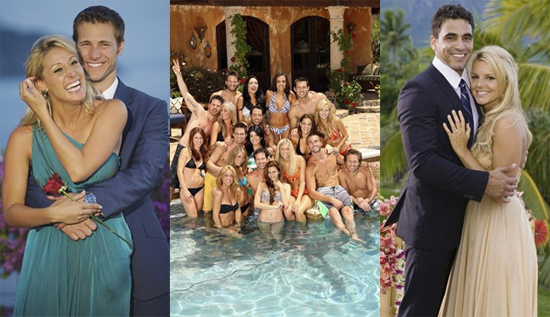 I sometimes get bored by The Bachelor and The Bachelorette, yet Bachelor Pad is unapologetically all about money and hookups. I just find it more entertaining! That being said, I can see where some romantics might prefer the other series. I definitely had tears during Ali and Roberto's engagement, but the only thing waiting at the end of Bachelor Pad will likely be a big payout. So, tell me, which of the three do you love most?